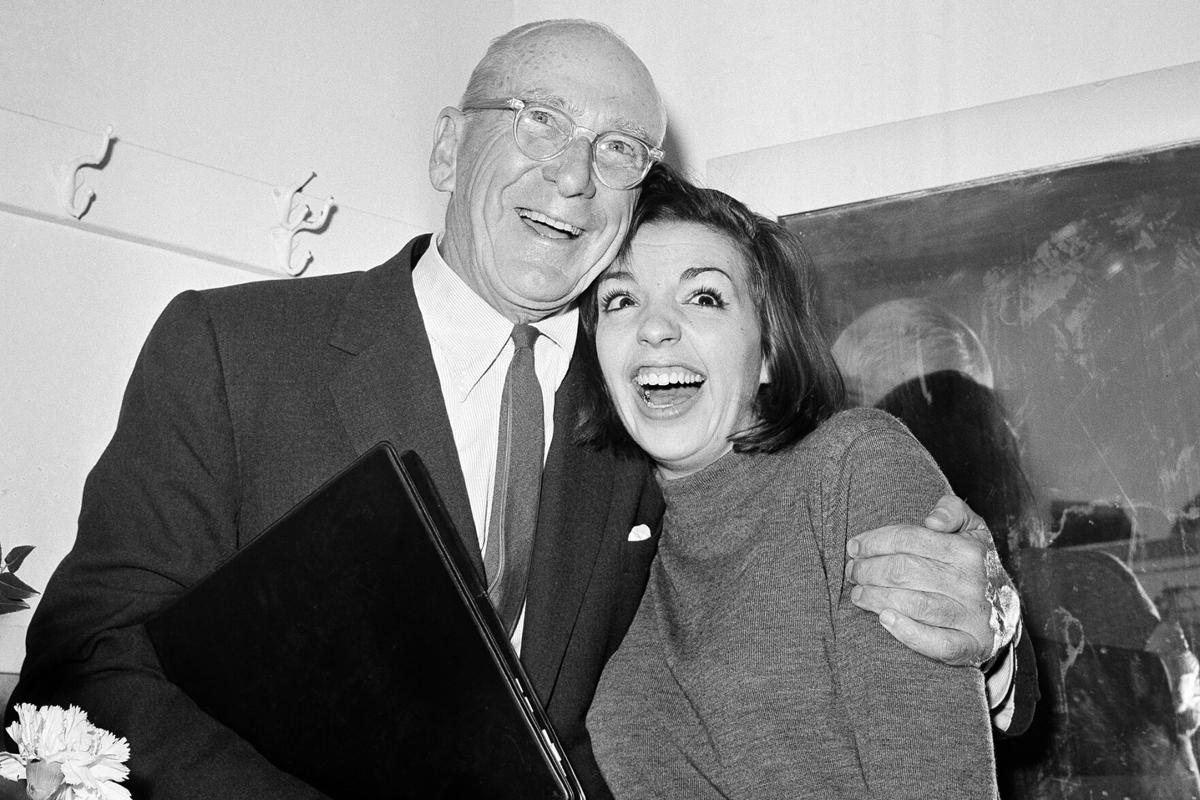 "Big Abbott" was the new kid in town. He was 17 and close to 6-feet-2, so he was bigger than most of the other boys at Hamburg High School. And he had a tough, mouthy attitude.
Big Abbott, his parents, brother and sister had spent his early years in Salamanca, where his father was mayor for two terms, before moving to Wyoming, when his father got a government job there.
But his father lost that job because of his drinking, and now the family was back in Hamburg, where his paternal grandparents were a well-respected and popular elderly couple.
At Hamburg High in the fall of 1904, though, young Abbott was not very popular. Years later, he confessed that he was "too mouthy and opinionated, too bossy."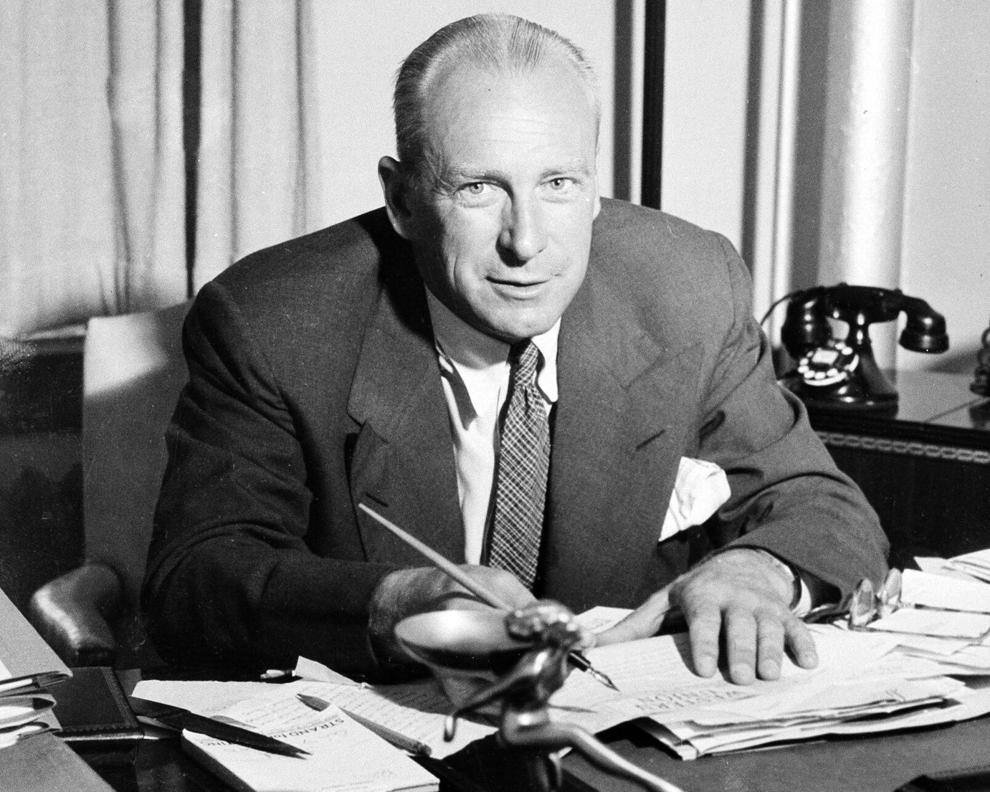 But the high school did have a theater program that drew his attention.
"I turned out to be the best actor in the school," he confided decades later.
That was the beginning of perhaps the most successful theatrical career in American history.
George Francis Abbott may not ring a bell today, but the plays and musicals he produced, wrote, directed or "doctored" do.
"Damn Yankees," "Pal Joey," "The Pajama Game," "Once Upon a Mattress," "Fiorello!" "A Funny Thing Happened on the Way to the Forum" and "A Tree Grows in Brooklyn" are just a few of the dozens of Broadway shows tied to his career.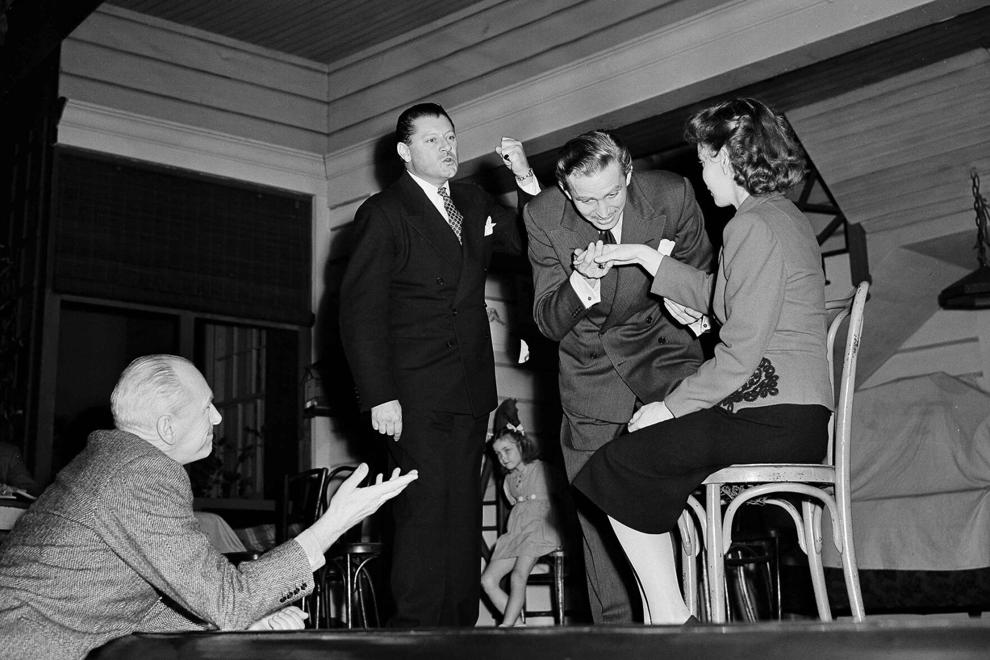 He won a Pulitzer Prize for Drama, two Tony awards for best director, three Tony awards for Best Musical and a Special Tony Award.
But it wasn't an easy beginning for Big Abbott in Hamburg. He was not a good student. His family suffered through financial hardships. He worked night shifts in the Lackawanna steel mills. And his father was an alcoholic.
At Hamburg High, Abbott played on the football, hockey, baseball and track teams.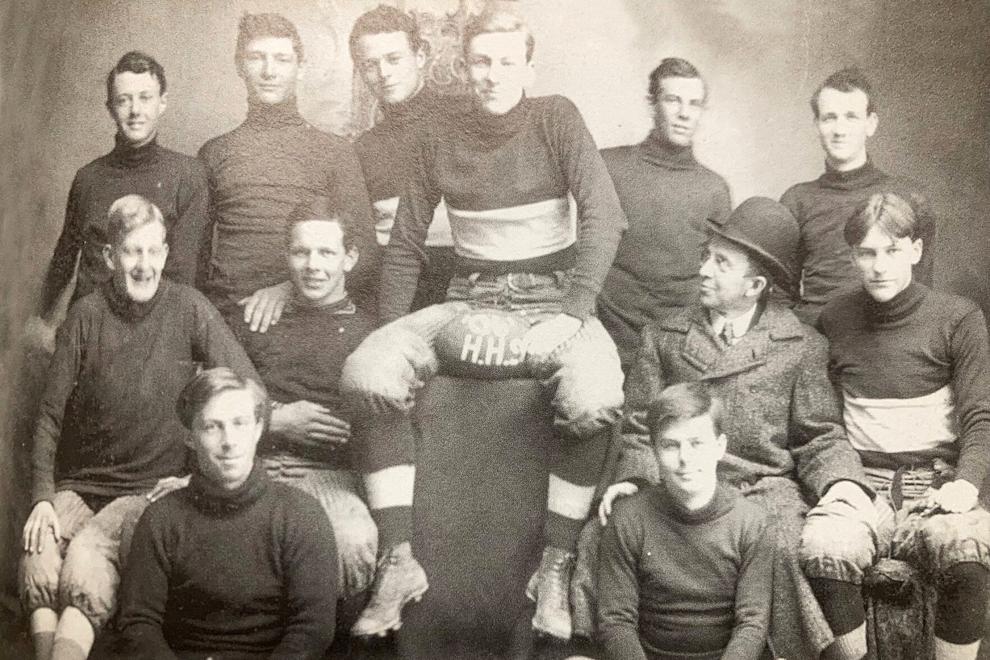 "I was only an adequate athlete, but I was a frightfully enthusiastic one," he wrote in his autobiography "Mister Abbott."
He was also a tough kid. A couple years in military school and working on a ranch when the family lived in Wyoming contributed to that reputation.
After Abbott broke a tooth in a football game against the East Aurora team, a dentist extracted the tooth's nerve by shoving a wire into his root canal. There was no Novocain to stop the pain, "like a hot poker, through my tooth, through my cheek and out the top of my head."
On another occasion at school, he and a friend found some old fencing foils with the buttons on the points broken off. They started fencing, Abbott let his guard down and put up his hand to ward off his opponent's weapon.
"The foil entered my hand between my first two fingers and came out three inches further, at my wrist," he wrote.
They resumed fencing, and once again Abbott raised his hand to ward off the foil. This time the tip went through the fatty part of his thumb.
To earn money, young Abbott sometimes picked berries during the season and painted houses.
But his toughest and most dangerous job was at the Lackawanna Steel Company.
"It was said they killed a man every day there," he wrote in his autobiography.
Perhaps that was an exaggeration, but Abbott saw enough to know he had to be careful. "Coming to work on my second week there, I saw a Swedish rigger hit by a trolley car."
Yet Abbott liked the work, and he was promoted to crane operator. He thought seriously of quitting school and working there for a full year to save money for college.
"Things were not going well at home. My father was now definitely one of the town's drunks, and I had seen the humiliating spectacle of him weaving down the street on his way home in the middle of the afternoon," he wrote.
Abbott's high school principal persuaded him to return to the classroom and graduate with his class, even though he was two months behind. In order to catch up, he needed tutoring—which he got from a new teacher at the school, Ednah Levis. She was 24, he was 20.
The relationship started out as teacher-student. But that did not last long.
"When one of the other boys in school asked her out to some affair it made me frightfully jealous," he wrote. "On the next possible occasion, I asked her and she accepted."
They went for walks, and she told him about the University of Rochester and what to expect there, as that was where he was headed for college.
"One June night, sitting in the park, I kissed Ednah. She kissed me," he recalled.
The romance continued, and when he was at the university and she returned to Rochester to visit her family, he would join her for Sunday dinner at her parents' home
They married not long after he graduated from the University of Rochester.
Unlike his high school career at Hamburg, Abbott applied himself to studies at Rochester, where he wrote his first play, "Perfectly Harmless," for the University Dramatic Club.
From there he went to Harvard University to take a course in play writing, and then he was off to New York City and Broadway, where he debuted in 1913 as an actor. But he also wrote plays; his first successful one was "The Fall Guy" in 1925. His first big hit was "Broadway" in 1926.
From then on, it was between one and six hits every year for more than seven decades. More than 100 Broadway shows, plus 40 Hollywood films.
Abbott emphasized fast pace and clipped dialogue.
''His is the theater of snappy curtain lines, wisecracking dialogue…sentimental relief in the shape of young lovers, and various analogous condiments, all staged as if the author had used a pepper shaker in lieu of an inkwell,'' drama critic George Jean Nathan said of Abbott in the 1930s.
And though theater lends itself to frequent emotional outbursts, Abbott earned a reputation for moderation, equanimity and cordiality. He explained that once to an interviewer from the Christian Science Monitor.
''I had a religious mother, and while I'm not religious myself, I think that training never left me," he said, "and that feeling that love is important and hate is to be avoided."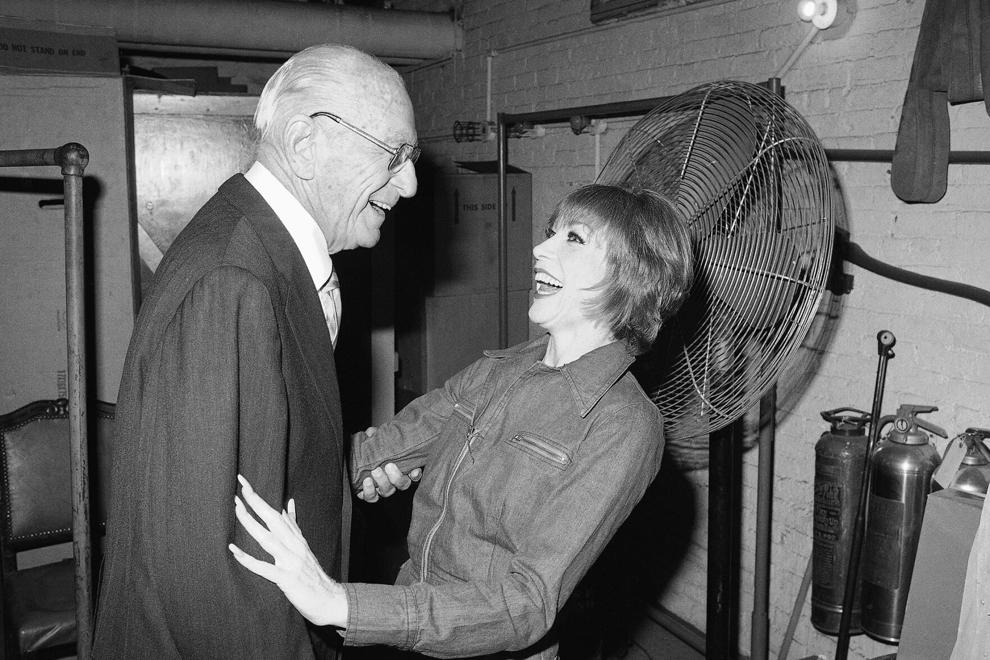 Abbott also acquired a reputation as the ultimate "play doctor," turning flops into hits. He did that, he told the interviewer, by cutting through the "muddle."
"I think I'm a logical person. I think I see, when I see a play, what its faults are as far as construction," he said. "A great deal of the work done is to clarify the story, which is muddled.''
He also earned a reputation for developing young actors and directors, giving a boost to the early careers of several generations of stars, including Helen Hayes, Shirley Booth, Eddie Albert, Gene Kelly, Leonard Bernstein, Harold Prince, Bob Fosse, Carol Burnett and Liza Minnelli.
Abbott remained active in theater into his centennial year. And when he died in Florida Jan. 31, 1995 at the age of 107, the front page New York Times obituary noted: "George Abbott is virtually synonymous with the history of Broadway."
Not bad for the self-described "Mouthy Abbott" of Hamburg High School, Class of 1907.