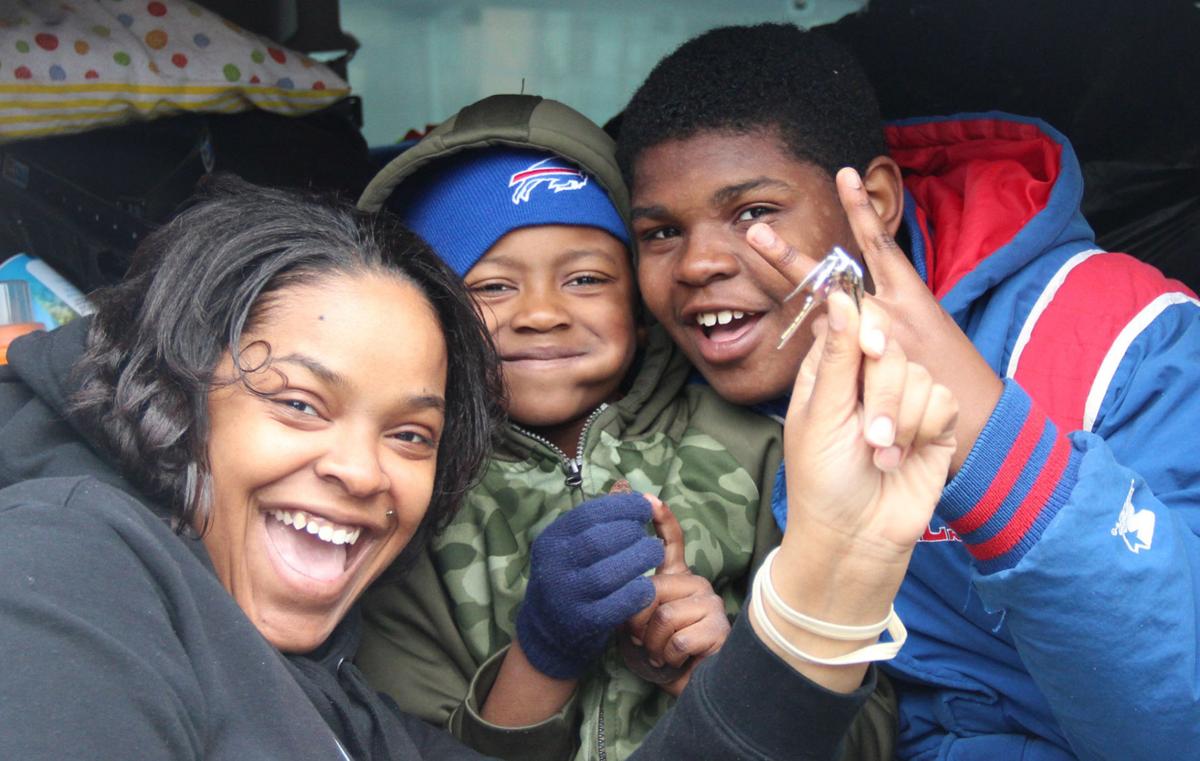 Near the entrance to Family Promise of WNY, there's a mural of a tree painted in the hallway—but instead of leaves, colorful handprints sprout from the branches. Each represents a child who has stayed in this emergency shelter and moved on to an apartment with their family.
"This is our farewell wall," said Luanne Firestone, executive director of the organization, one of only two local emergency shelters for families experiencing homelessness. "We did this for two reasons: because we wanted kids to feel like they belong here and, second, because we wanted kids to feel like other kids had been here and gotten out."
It's a small gesture with a powerful impact that's indicative of the environment created by the shelter, which can serve up to three families, or 14 individuals, at a time.
"What we do really well, which can be hard to do at a bigger shelter, is make those relationships and humanize things as much as possible so that people feel like we know everyone by name, that people feel valued and we go the extra mile," Firestone said.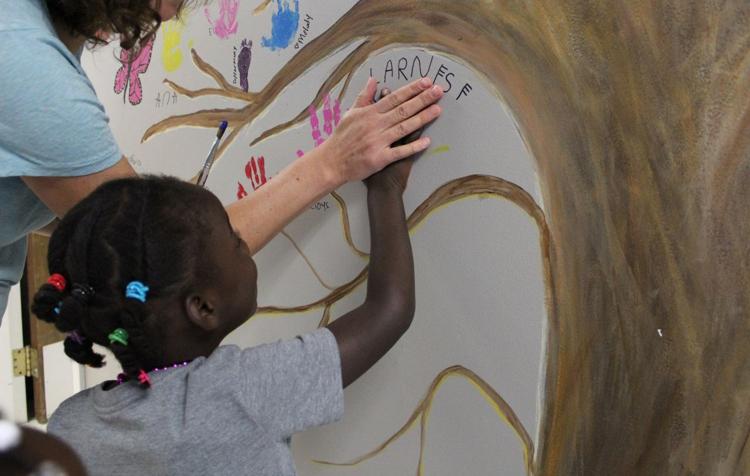 Part of a national organization with more than 200 affiliates, Family Promise of WNY accepted its first local family in 1996. Since then, it's operated under a rotating model in which families receive a hot meal and overnight accommodations from one of several partner churches then are transported to the shelter in the morning to meet with a case manager, search for permanent housing and catch the bus to school, work or other appointments.
But, after the organization successfully raised about $250,000 over the past two years, a major expansion project is underway and poised to transform the shelter and increase its impact. When renovations are completed in late winter or early spring, Family Promise will be able to accommodate six families at once and switch its model to provide overnight housing at its shelter on Hickory Street. The change will be more efficient and effective for the organization and its families, allowing Family Promise to offer additional programming and give clients more stability.
Data from the Homeless Alliance of Western New York shows the considerable need for the shelter's expansion. In 2018, more than 5,700 people experienced homelessness in Erie County—and about 30% of those clients were families. Most shelters serve women and children or men separately, but Family Promise's focus is on families, whatever that may look like, including a single dad with children or a mom with teenage sons.
"Homelessness is a trauma," Firestone said. "What do you need in that situation? You need your rock. You need your family...I know a lot of our parents are embarrassed to be living this with their kids, but one thing we try to do is restore that hope and dignity for them and remind them that they're strong for even making it here."
With only five employees, Family Promise relies on the community for support. Volunteers do everything from office work and odd jobs to helping families with housing searches and cooking and sitting down for a nutritious meal. The organization's website includes a wish list of items for the shelter or "welcome home baskets" for families moving out. Individual donations also fuel a security deposit assistance fund, which helps families secure a new apartment and can reduce time in shelter by as much as half, according to Firestone.
"If you met our families, they're hardworking and they're good parents," Firestone said. "Poverty is what causes people to get into this situation. When you are working minimum wage jobs, maybe two jobs, maybe three jobs, you're a paycheck away, one hiccup away, from falling into here."
For Family Promise, community support isn't just about painting murals, moving furniture or cooking meals—it's about helping families feel at home again in our community.
"We go above and beyond in everything we do because we want to make sure our guests know that we're on their team," Firestone said. "It's about restoring hope in the community. With those dinners, with those donations coming, with your new apartment (and volunteers who) set everything up for you, suddenly, you're like, 'Someone sees me. I don't feel as alone as I felt before.' "
Be the first to know
Get local news delivered to your inbox!