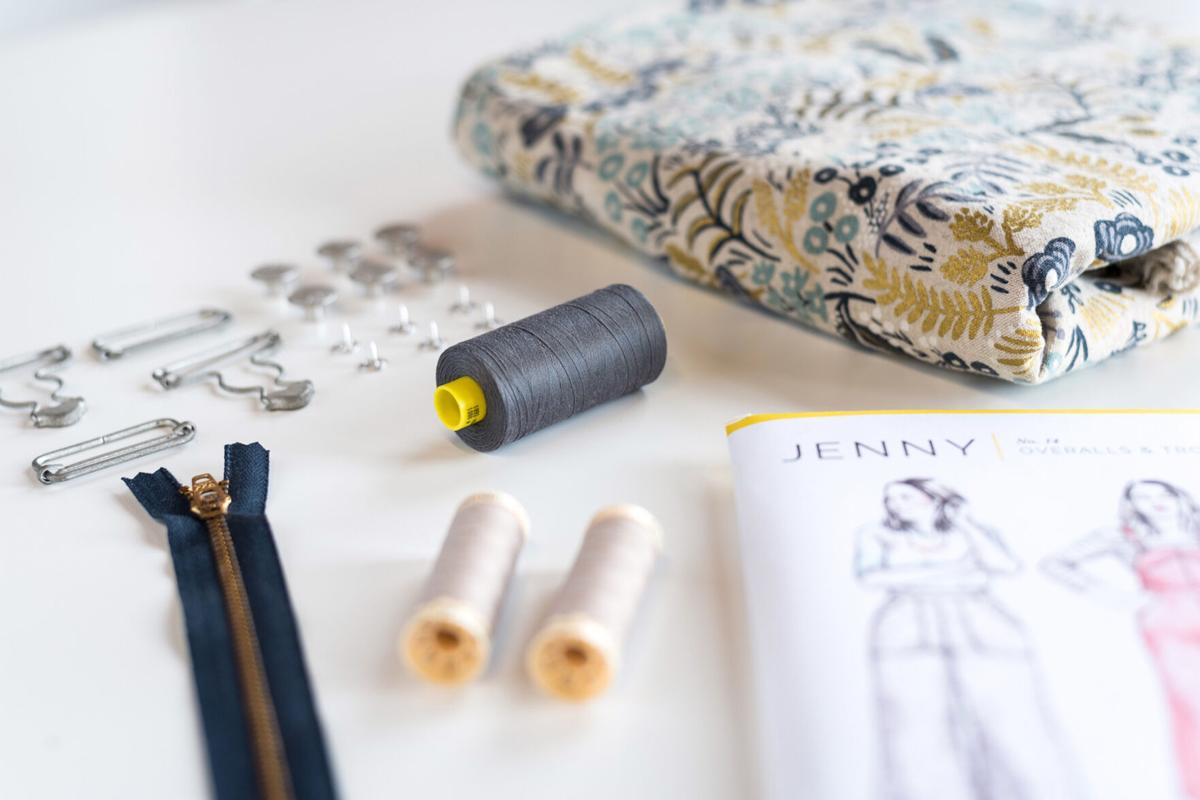 During the early days of the pandemic, many took up a fiber art like quilting or knitting to fill the time. For me, it was embroidery. But I found myself getting frustrated with YouTube tutorials that I could never get my hands to follow.
When learning anything new, it's hard to not call it quits—or throw the needles across the room.
Whether you want to make a gift for someone for the holidays, brush up on some skills or simply discover a new pastime, these local businesses are stocked with the supplies, instructors and advice to make your life easier and your crafting more fun.
Aurora Sewing Center
Its locations in East Aurora and Williamsville are the true definition of one-stop shopping and learning. Not only do both offer around 300 classes per year, but also boast a unique feature: Sewing Labs.
Whether you are stuck on a project or starting a new one and need help, attend the four-hour lab for one-on-one assistance from an instructor—completely curing the rage-quit process. Just bring your supplies, machine and be ready to sew.
"Find somewhere that offers a variety of education and classes so you can build your confidence and comfort and inspire you as you get started and continue to grow your skills," advises owner Scott Perry.
From October to May, the Center runs three different monthly clubs: sewing, embroidery and serger. Monthly Zoom meetings are perfect for all levels and you get a discount for supplies in store. The clubs feature national guests who teach new tips and techniques, as well as demos by in-house staff. The December 7 session is a virtual sew-along to celebrate the holidays, centered around last-minute gifts.
Stitch Buffalo
Combining crafting and community, Stitch Buffalo offers classes and supplies for all. Along with special events, it teach private classes for up to 10 people in its studio as well as remotely on Zoom, and will come to you for larger events. You can bring ideas, but past classes have included frame-loom weaving, basic machine sewing and more.
You can also donate unused supplies to the sustainability program called Second Stitch, with all donations going directly back to fund programming. Anything Stitch Buffalo can't use goes for sale at the shop for typically 75% off retail—a bonus on top of keeping it out of a landfill.
For the holidays, it's stocking a variety of craft kits for all levels, from scrunchies to beginner embroidery. There's also a beginner machine sewing class on making reusable gift bags from upcycled fabric.
"Start small and simple," advises Michelle Perkins, communications and sustainability manager. "Choosing projects you can complete in a reasonable time will help you build confidence and feel successful—which is a key to sticking with it."
Needle Sharp
This WNY-based monthly sewing subscription box delivers everything you need to make clothing right to your doorstep. It offer four different tiers of boxes as well as sewing kits, all streamlined to take the frustration out of the process so you can relax and enjoy. There's even a Sew Ready box with the tools you need to start.
For the holidays, Needle Sharp is bringing back the Best of 2021 boxes, a series reviving the most-loved options including unique gifting potential like overalls, hoodies and even a raincoat.
"Don't get frustrated by mistakes!" advises founder Mary Grabenstatter. "Even people who have been sewing for decades will tell you that the most important tool is the seam ripper and most mistakes in stitching can be taken out and sewn again, the equivalent to an eraser on a pencil."
Stock up
Let's be real: Picking out the materials can be more fun than working on the actual piece. Skip the big-box stores and source your inspiration from local small businesses.
This Elmwood Village favorite has everything from embroidery supplies and felting materials to hand-sewn gifts made with love.
This puny shop stocks sewing notions, patterns books, quilting kits and fun printed fabrics, including their exclusive chicken wing print by the yard.
This is a paradise for both knitters and crocheters overflowing with alpaca yarn. You can also sign up for their classes, ranging from beginner knitting to crocheting scarves.
Two locations with everything you need, including thread, kits, notions, fabrics and even furniture designed to store your machine!