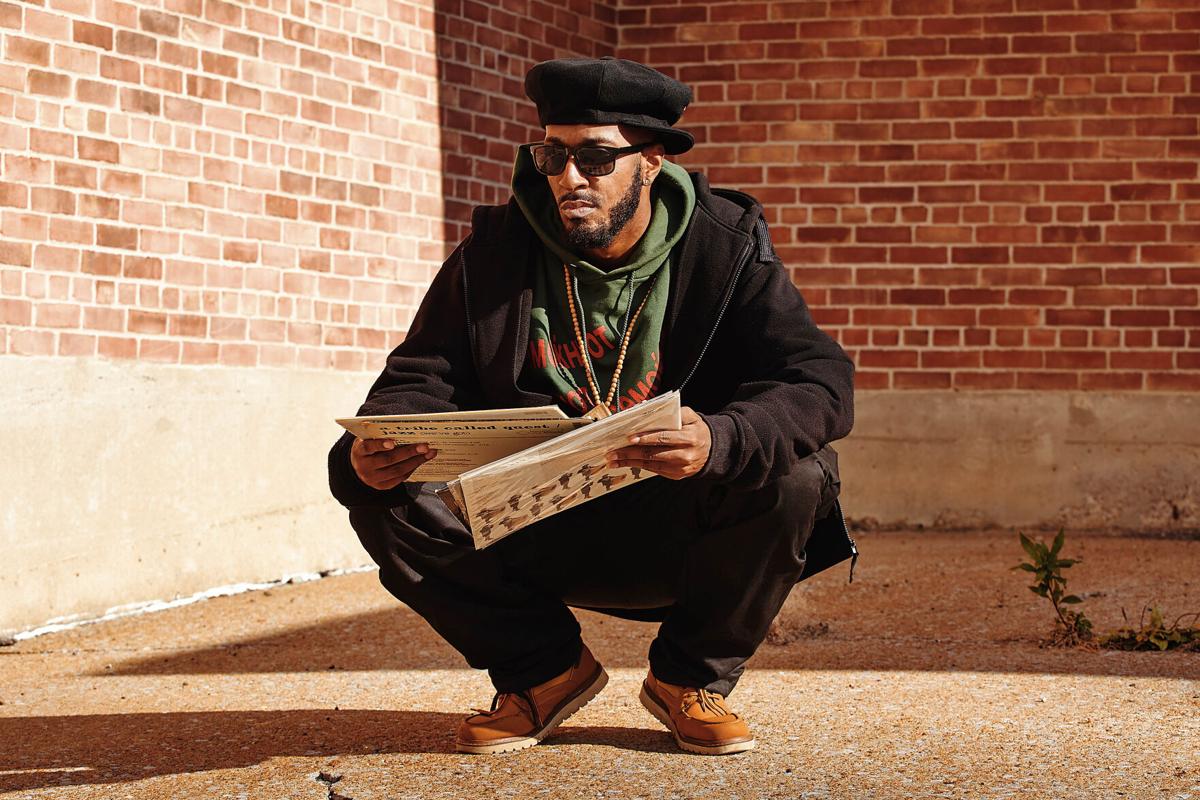 To understand the significance of Columbus Green, you have to think back to the mid-'90s.
Picture this: You're sitting on a comfy couch watching public access television and it's snowing outside. Jimmie Green of the weekly "Buffalo Talent Showcase" appears on your screen, inviting you to stay tuned for riveting musical talents.
Clips of local Black musicians spanning genres brighten your screen—along with rising creatives, fellow programmers and a short, fun segment of the dancing Green Beret Kids that brings the show into a commercial break. Occasionally, the camera cuts to a hand-sized sculpture of a white buffalo that Jimmie made back in his Air Force days.
Cut back to now: That same buffalo, freshly coated with green paint, sits in Columbus's home as a reminder of his father.
"I didn't get into music until after my father passed," Columbus explains while holding the heirloom.
It was in his uncle's basement, flipping a song with his cousin, where Columbus' knack for beat-making revealed itself. A year after his father's death, the curious teenager found himself pulling inspiration from his life experiences and converting it into sound.
No longer was it a complacent fact for him to have a history of staying up late to watch the hottest music videos on B.E.T, be an avid watcher of Saturday morning cartoons or perform as a sideshow attraction along with his siblings on public-access television. All of these media and entertainment outlets are reference points.
The powerful skill of oration and curation of musical art Jimmie Green held manifested in a new way—through his son.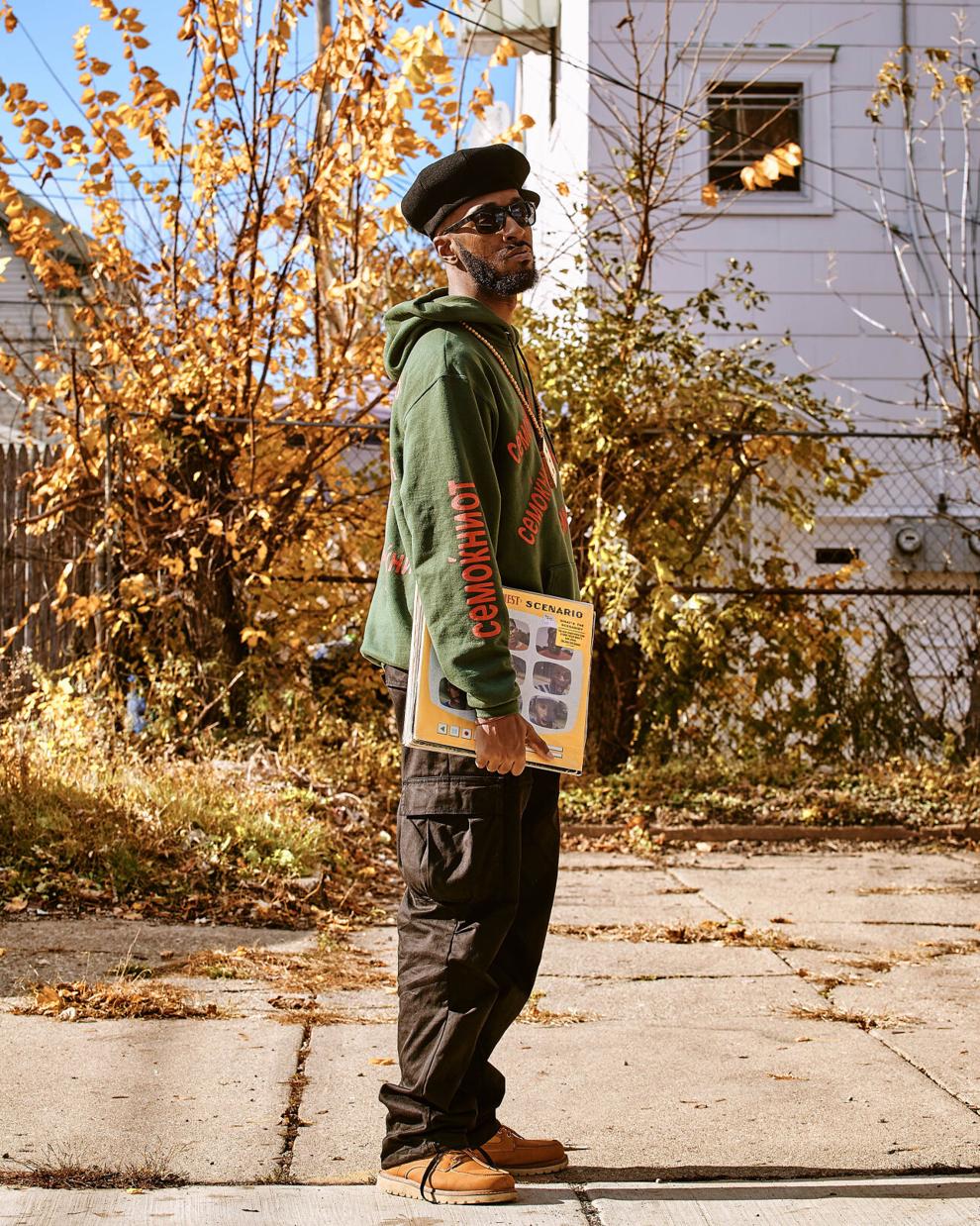 Columbus Green, popularly known as Cee Gee, pulls major influence from the golden age of hip-hop. Through sound engineering, album collecting and spreading his knowledge of the genre's most coveted sound, boom bap, the ascending beatmaker has become a hip-hop luminary who continues to contribute to Buffalo's growing music community.
Now, with many projects and placements under his belt, Cee Gee is entering a new era of influence, but it's important to know where he started.
"After I made my first beat, I knew what my sound would be," he says.
Cee Gee's humble beginnings combined with his relentless fixation on his talent went through phases. First, the young artist gained versatility in utilizing beat machines and expanding his knowledge of modern technology to master his creations to his liking. Cee Gee then had to conquer personal battles and build unwavering confidence in himself as a growing artist with a speech impediment. He also deepened his awareness of underground hip-hop and kept his originality through album collecting. And finally, Cee Gee ventured out to build connections with like-minded people.
"I wasn't even interested in Buffalo music…but I got into it once I became an artist," he says.
In his effort to network with fellow local musicians and artists, Cee Gee entered Buffalo's music scene around 2014. Quickly becoming a full-blown supporter of local artists and a patron of music venue hotspots like Allen Street Hardware Cafe and the now-closed Broadway Joe's gave him the access he needed. Through that process, Cee Gee formed relationships with influential people like Brennan Hall of Bridge Studios, well-known producer Daringer and Griselda Records spearhead Westside Gunn.
It wasn't long before the Cee Gee dropped his first official body of work, "The Research," in 2017. The 20-track project, which features some of Buffalo's most heralded lyrical voices, set a standard for Cee Gee and a milestone for the hip-hop community.
With sharp samples and fleshy introductions, a handful of artists including Mad Dukez, Short Moscato and Skoob displayed some of their best wordplay. Also sprinkled with shoutouts from fellow contemporaries like rapper L. Biz, producer Toneyboi and Billie Essco, the just over hour-long work transitioned the burgeoning producer from a new artist to a staple talent.
Much like his father, Cee Gee's fierce spirit of collaboration pushed him further in his career.
After "The Research," the beatmaker linked up with MC Semi-Auto to drop music under their short stint as the Almighty Rebelz; and with rapper and current collaborator Frigid Giant as the hip-hop duo Green Giant.
With his unique integration of craft and unity thriving, Cee Gee began traveling to New York City to attend shows and connect deeper with the underground scene. Taking his experiences and inspirations from NYC and fostering it in Buffalo kept Cee Gee's perspective sharp and made him a hot commodity—over time, he became a larger component of many notable hip-hop tracks out of Buffalo, including his most buzzworthy effort on "Broadway Joes."
Featured on the second track of Westside Gunn's "Hitler Wears Hermes 7" mixtape, Cee Gee's playful production on "Broadway Joes" boosted his profile. Following up the explosive 2019 beat placement with his 2020 full-length album, "Classical Gifted," revved up his momentum. Featuring an array of rising heavyweights like Rick Hyde, Alex Anonny and rap collective Ooze Gang, the work reinvigorated Cee Gee's passion for production and kept his endurance through the pandemic that would closely follow his release.
"Once my name was out there because of the work I did for West…it was like I needed to start putting a group together," he says.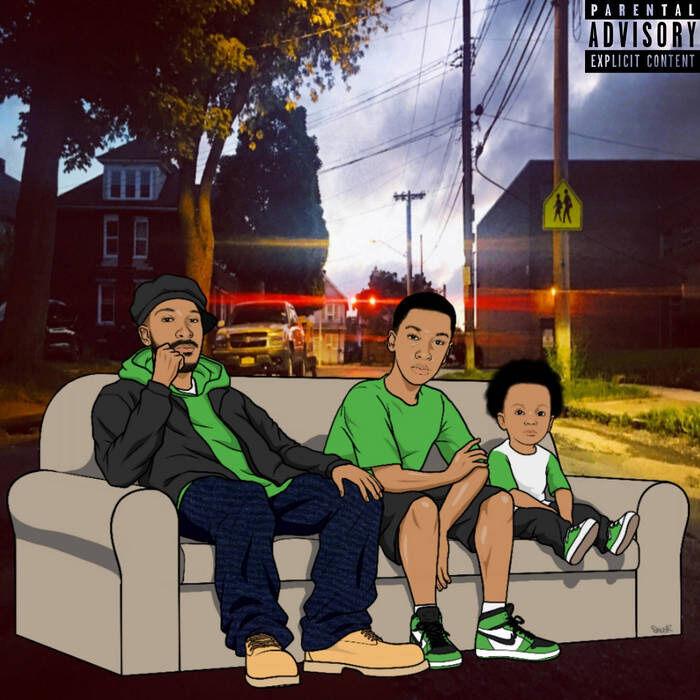 In many ways, quarantine gave Cee Gee even more leverage. Forming the B.A.R Association, aka the Beats, Arts and Rhythm, this past year, created a source of support and access for Cee Gee and his most devoted collaborators. (B.A.R consists of Genecist, Frigid Giant, Big Steph, Mizzark and Sauce The Artist.)
Dropping a handful of EPs with those same collaborators and scoring more beat placements built up Cee Gee's most recent and critically acclaimed body of work, "CeeGeeOlogy."
"The reason I did the third album is that it's the third installment and…I was about to approach my 30s," he says. "It's like my evolution."
Released this past spring, "CeeGeeOlogy" leads with an intimate and transparent look at Cee Gee. The vibrant roster of local talent featured throughout the 18-track work sheds light on the producer's youth, the glorious nostalgia of the '90s and thorough nods to Buffalo.
But the most informative track is the last one. With a sweet piano melody and minimalist percussion, rapper Genecist tells Cee Gee's story from his birth to now over the same beat he made in his uncle's basement over 10 years ago. About a minute and a half through "My First Beat," Genecist reiterates in one of his rhymes that the song is, "the tale of Buffalo's ambassador of boom bap."
A true statement. Cee Gee is a man of many beats.
Cee Gee's top 10 hip-hop albums out of Buffalo
"FLYGOD" by Westside Gunn
The 2016 release from the East Side-native expanded his profile in the national hip-hop scene. It features some impressive contributions from heralded lyricists like Action Bronson, Danny Brown and Roc Marciano.
"We'll Keep Looking" by Pseudo Slang
This 2009 effort was another iteration of Emcee Sick—known for creating jazz-influenced hip-hop—collaborating with fellow rappers and producers in the region.
"Native Sun" by Gaine$
The third solo project from this longtime emcee shared a newer side of him. Released in December 2020, it's split into five acts for a unique listening experience.
"Tana Talk 3" by Benny the Butcher
A street classic and heralded release from a member of Buffalo's most popular hip-hop trio, the 2018 work cemented Benny the Butcher's influence.
"Classical Gifted" by Cee Gee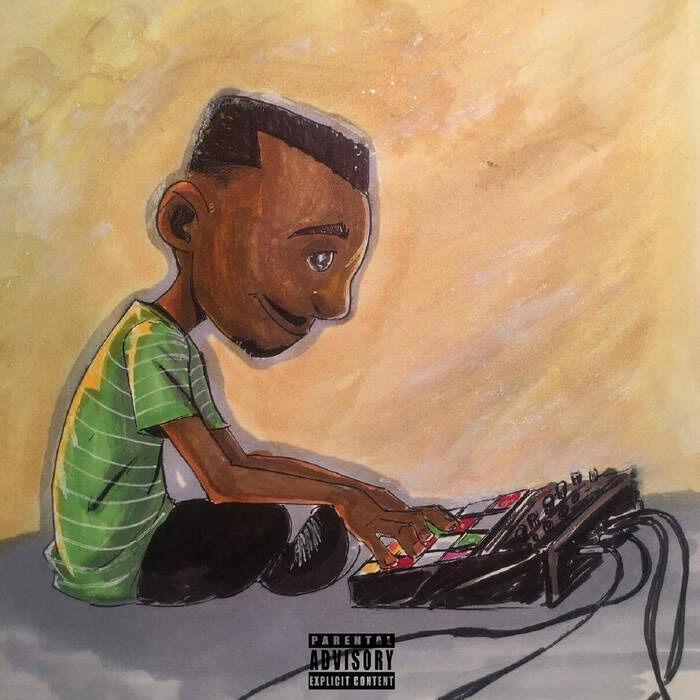 This late-2020 release finds Cee Gee energized and displaying his versatility in production with some of Buffalo's most vibrant emcees.
"Hitler Wears Hermes 7" by Westside Gunn
The grimy 2019 record reintroduces Westside Gunn through another installment of his critically acclaimed mixtape series.
"From King to a God" by Conway the Machine
A standout album and the Buffalo rapper's first commercial release, this project is an introduction to a refined Conway in his element.
"Proverbz And Video Gamez" by Cee Gee X Genecist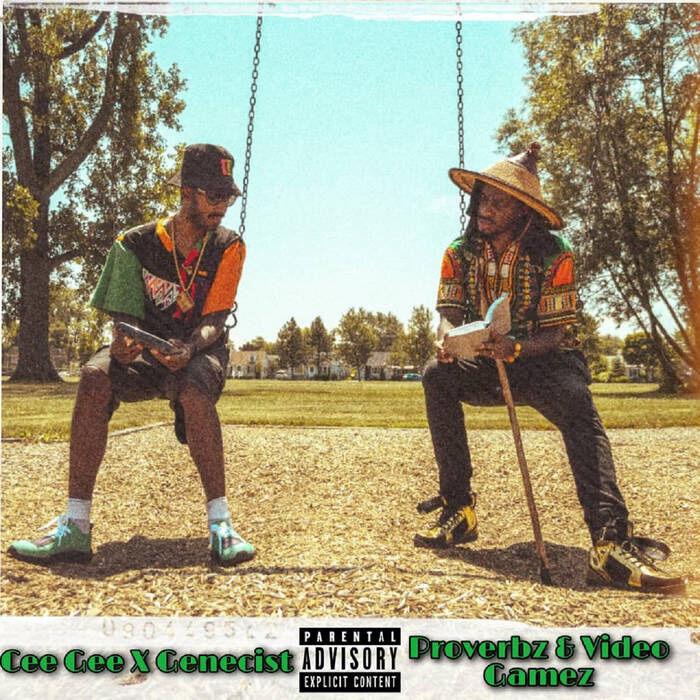 This 2020 EP combines the earthy boom bap sounds of Cee Gee and the R&B-infused rhymes of Genecist.
"Green Giant 2" by Green Giant
Release earlier this year, this 10-track EP showcases a new, fresh iteration of producer Cee Gee and rapper Frigid Giant's collaboration under the alias Green Giant.
"Notes From The Underground" by Cinemaddicts
A classical hip-hop album released in 2002 by the regional rap group.