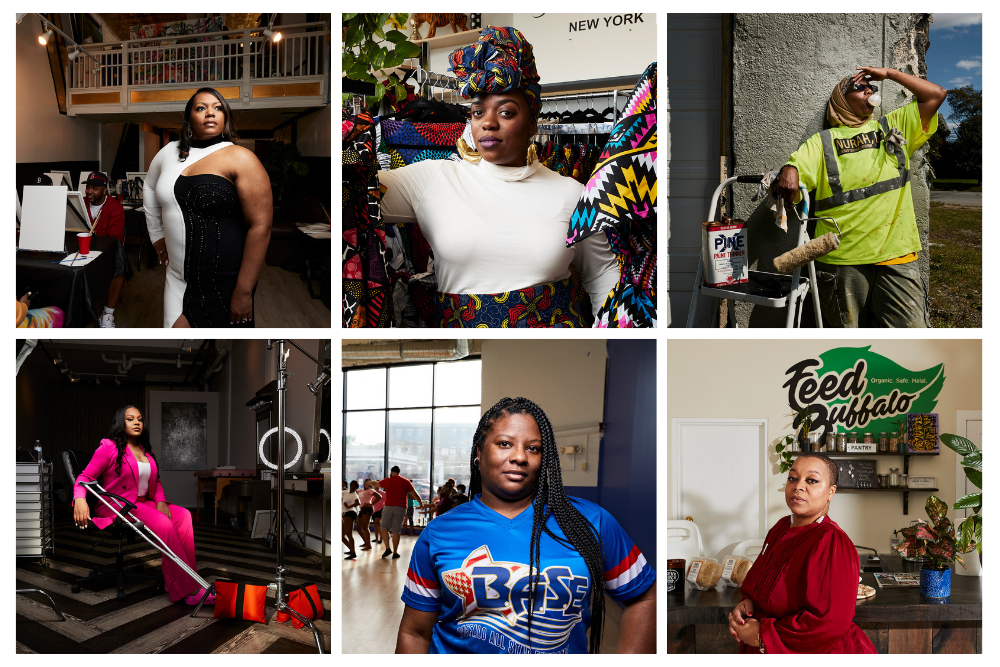 Black women were particularly impacted by the social and economic pressures that burdened many Americans in 2020. Of the roughly 12 million women-owned businesses in the US, only 10% are owned by Black women according to the US Census. Six months into the pandemic, only 47% of all women-owned businesses ranked their overall health as "good."
Yet, the continuing challenges they face spread deeper than what may be understood.
Buffalo is growing into a haven for influential Black women business owners. It is relevant and essential to ask how they are doing and hear their personal experiences.
This environmental portrait series focuses on their shared experience over the past year amidst the twin pandemics of Covid-19 and social unrest. Through conversation, each portrait pictures a woman in a position of power and dignity. A handwritten journal entry prompted by a discussion adds a lived experience component and sense of personality. Each businesswoman then referred another Black woman business owner they felt would be a good fit for this project.
Arlene Adams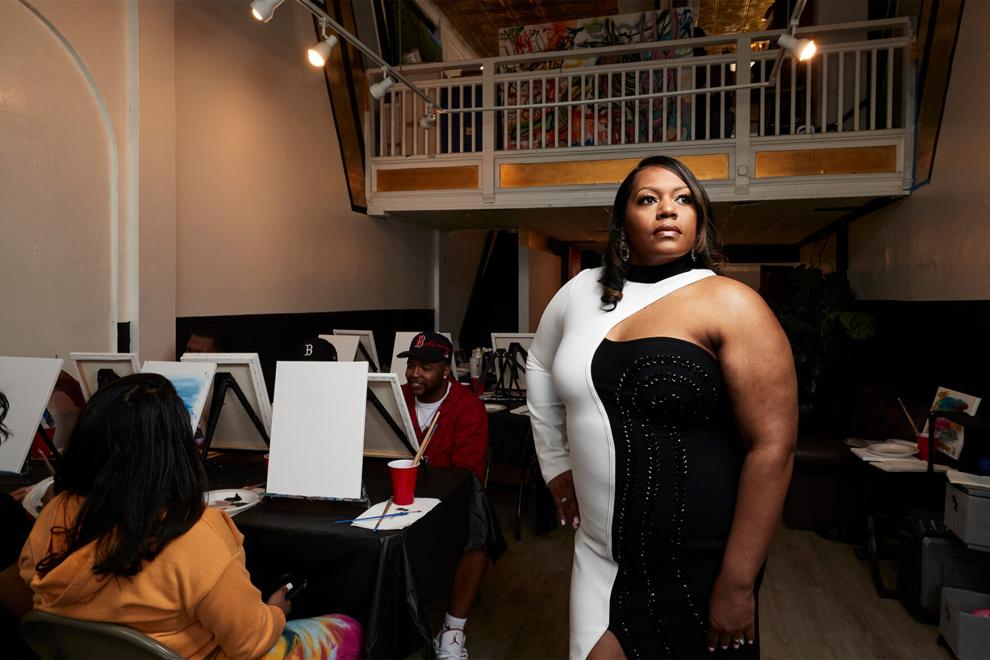 "Still in all, the strength and resilience of the Black Woman to make a way out of no way, to build my own doors when people say I cannot enter, to prove statistics wrong and build a legacy for my family runs through my veins."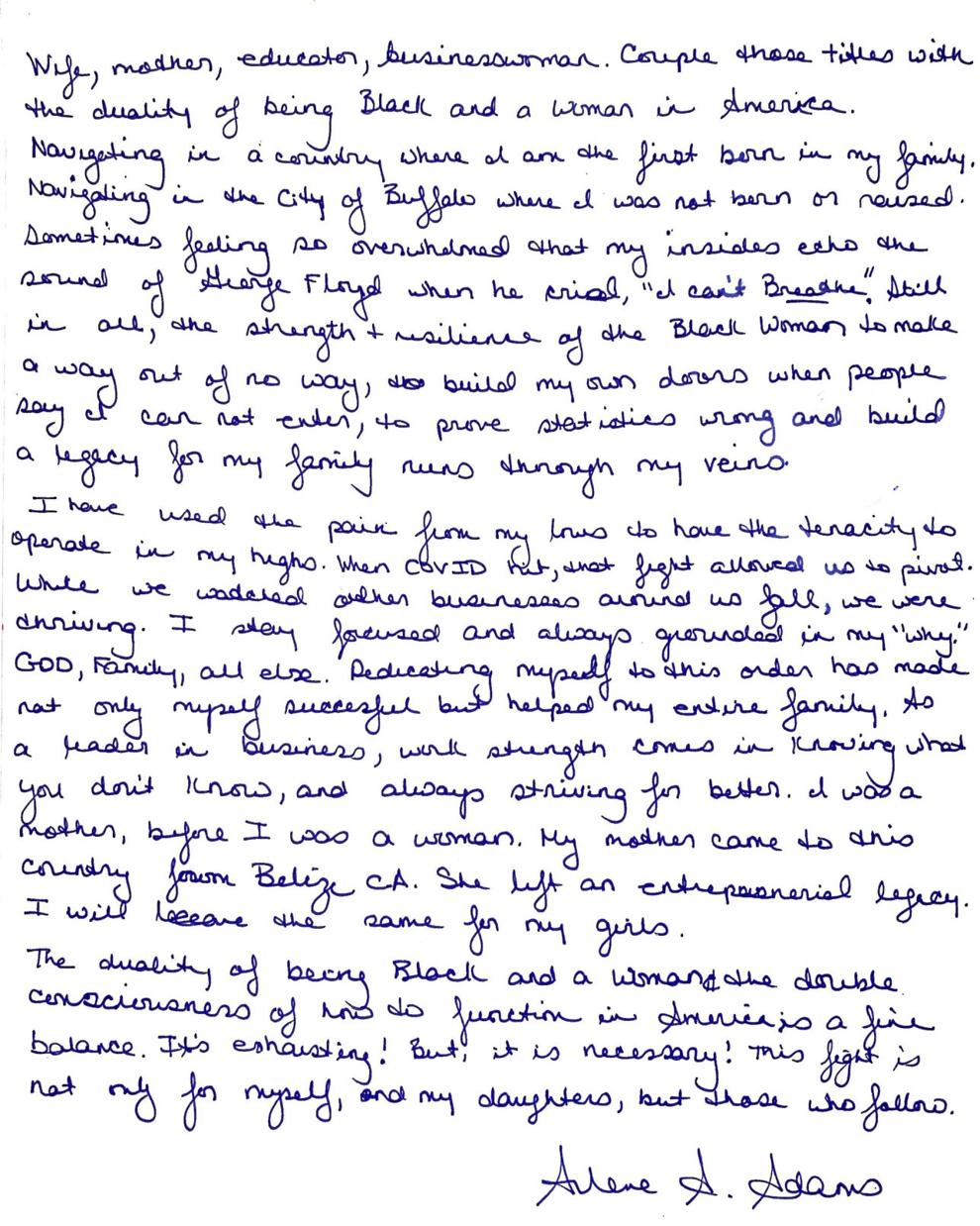 ---
Phylicia Dove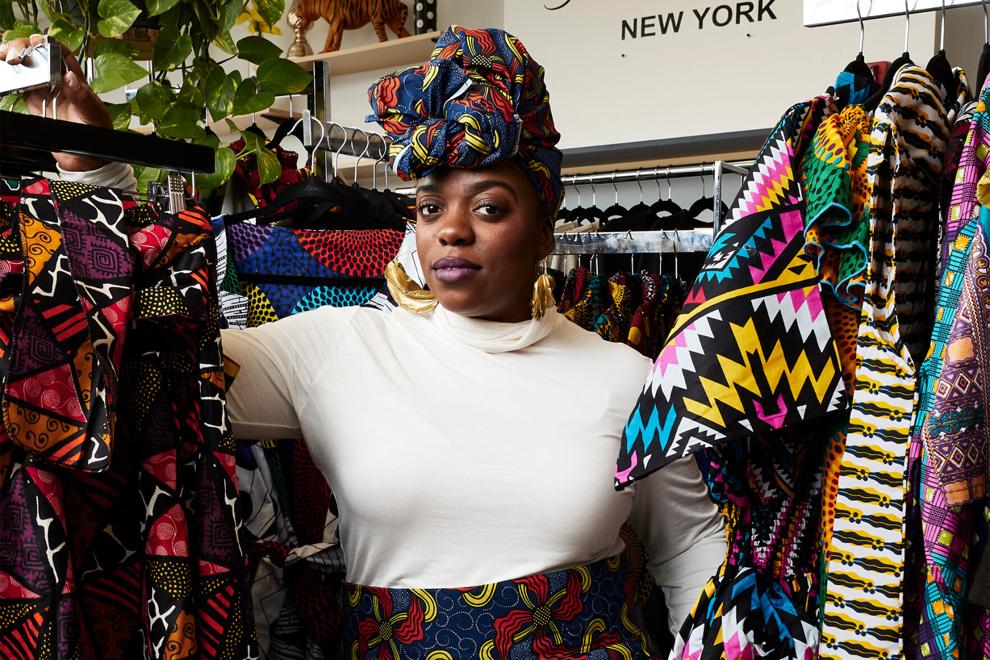 "Seeds rejoice when it rains for they know growth is near. I am a seed. My job/duty on earth is to remind you that so are you. I love dancing in the storm. I learned my greatest lessons right in the middle of pain and plagues. 2020 showed me that living invisibly served no one. I am visible, I am here. My legacy is that I chose freedom."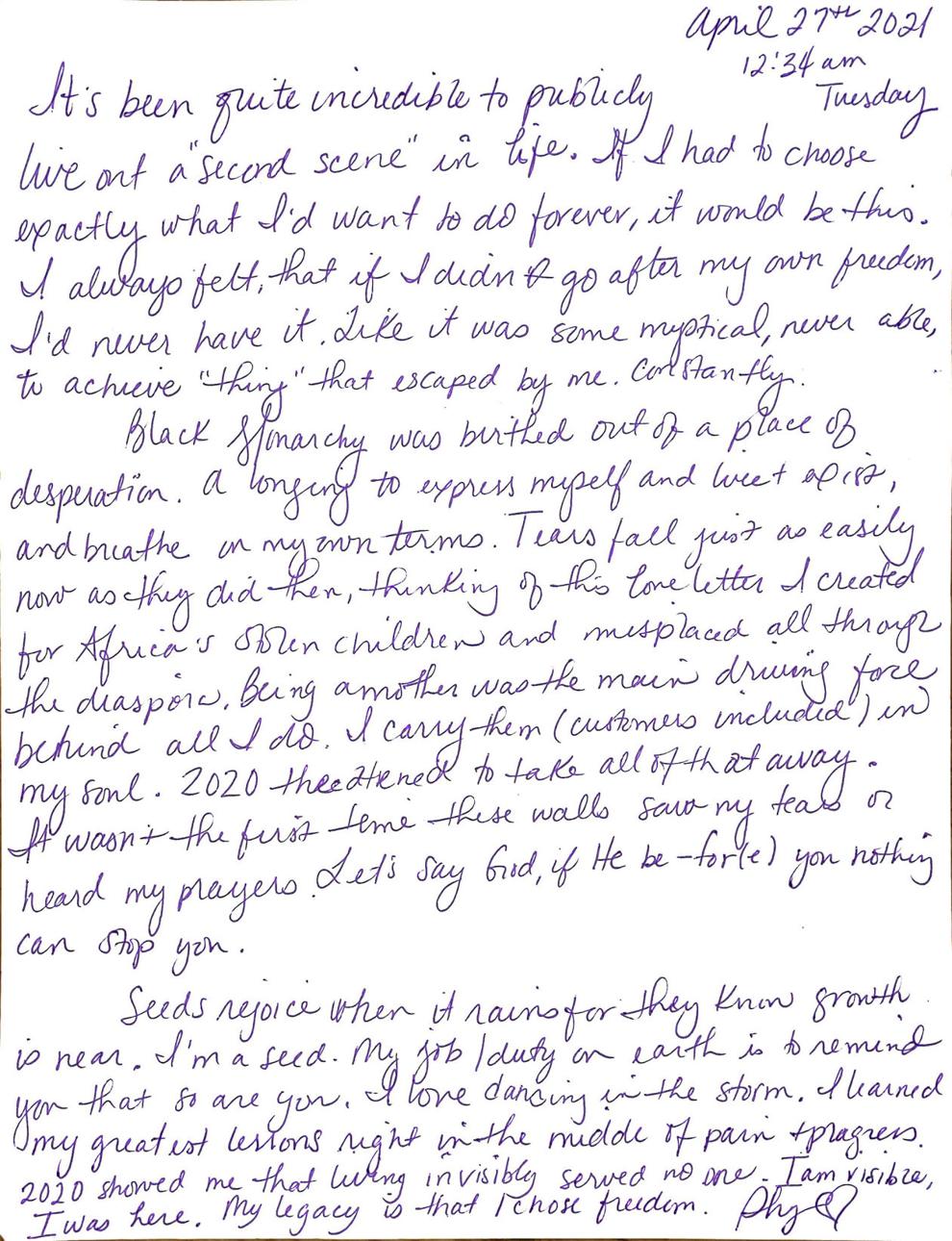 ---
Drea d'Nur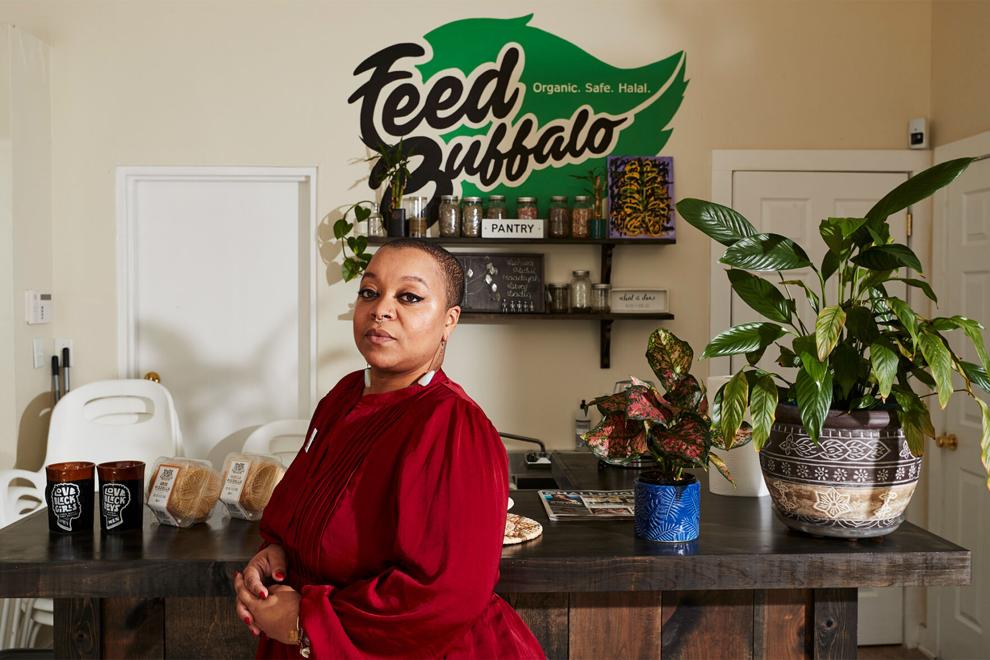 "The word essential has new meaning to me. Feed Buffalo was opened when many were closed. We only serve organic and halal food so everyone benefits. I don't need to be needed, but I'm grateful for the capacity to meet a need. A basic need. Basic but essential.
The heartache comes when we aren't funded. It's a reminder of how the world misuses us. Painful…"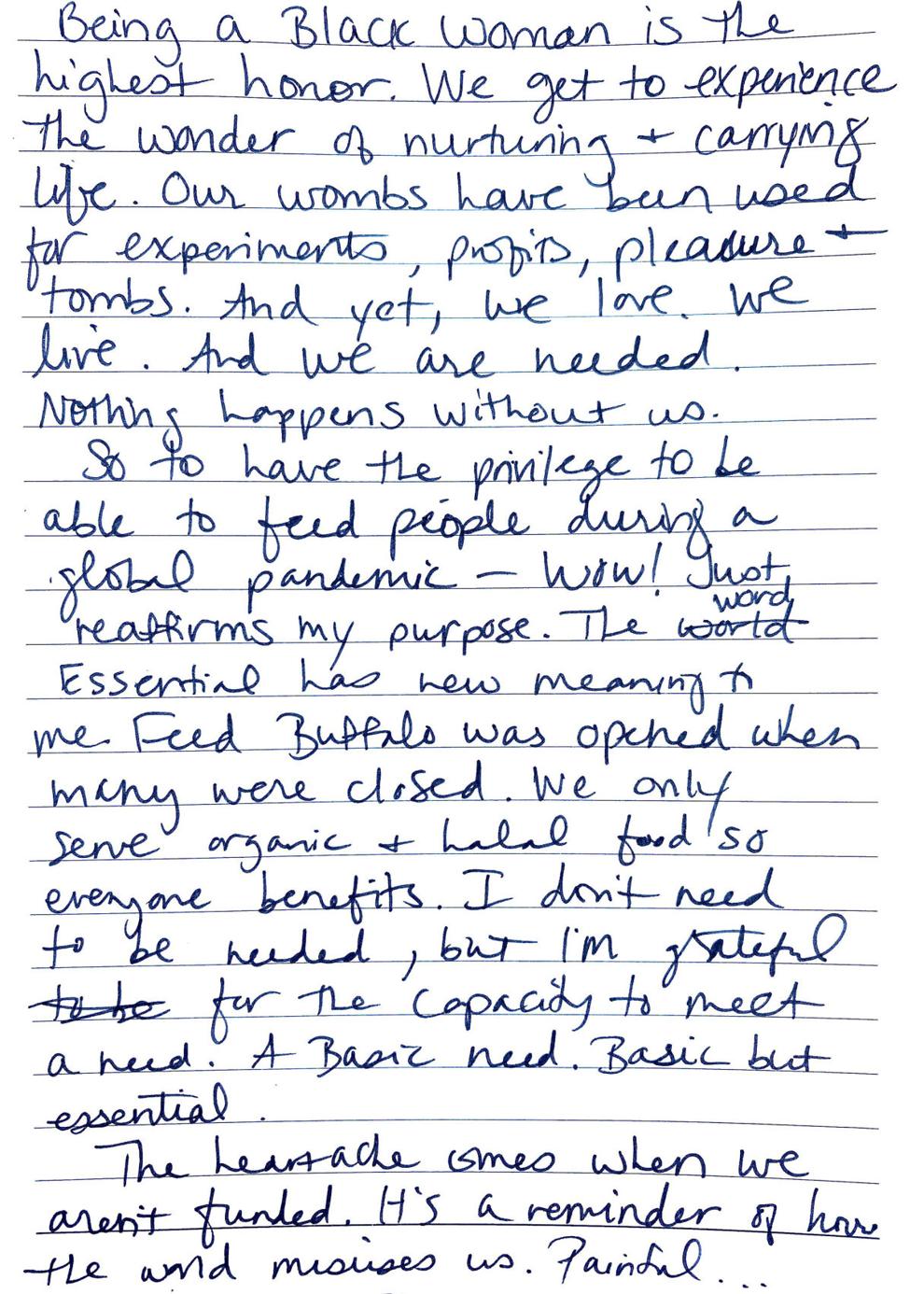 ---
Kaylene Adams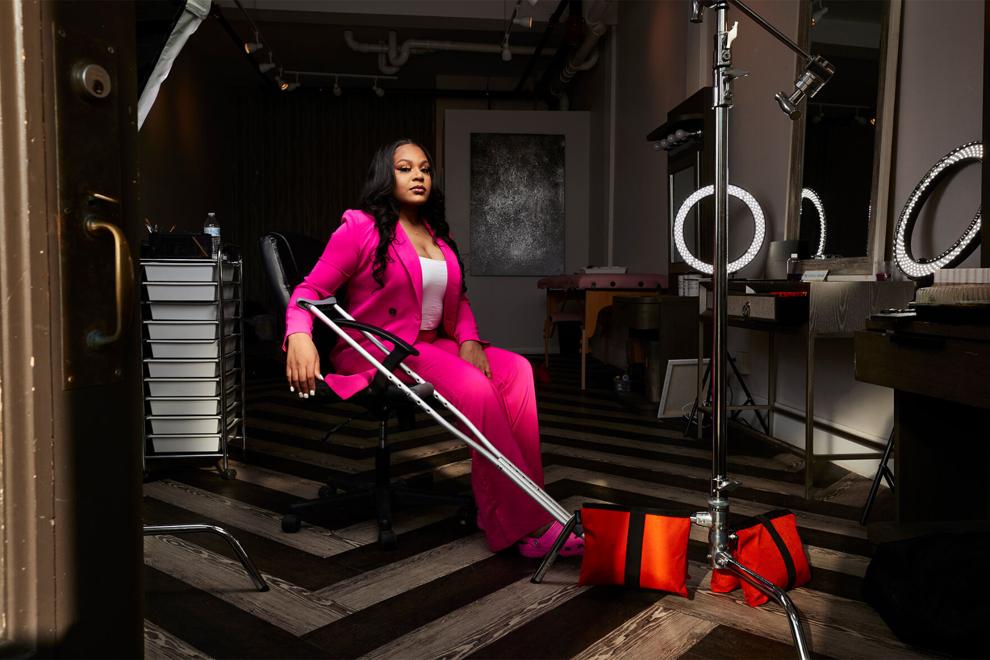 "Having two strong Black entrepreneur parents made me who I am today. They are my blueprints, they are why I've learned everything I know and part of the reason why I am a young Black woman in business. And what is that like? Challenging. You're expected to mess up, fail, or not be good enough because of my age. My competency is constantly being adjudicated."
---
Nurah Sidi Yahya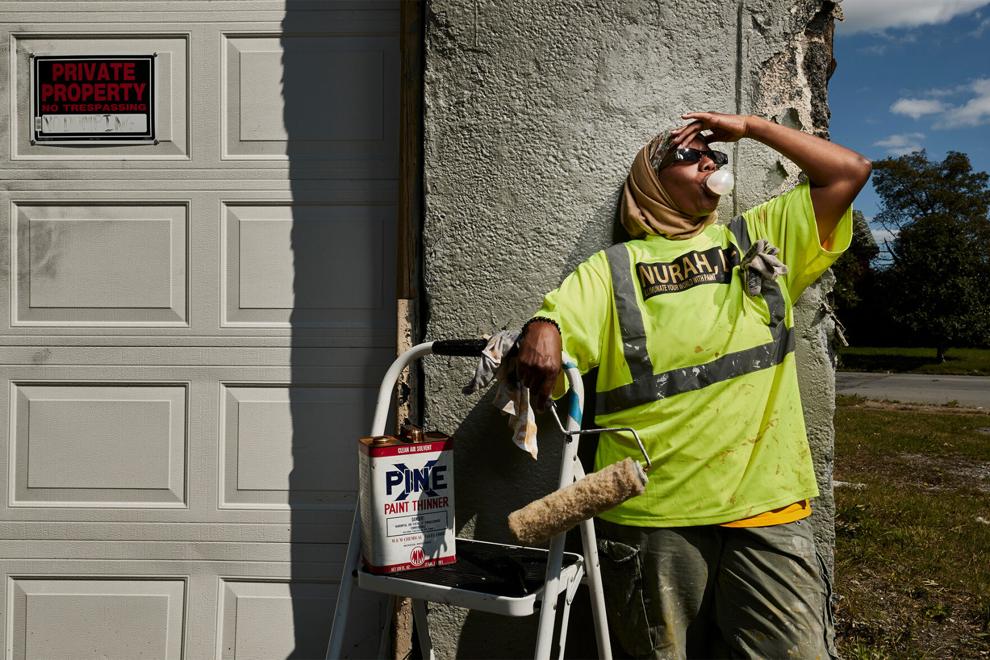 "One copper colored feminine using talents and gifts, skills that I am blessed with and continue to uncover and to be compensated for my explanation of a business owner entrepreneur. Things have to be done and get done in order to survive. One has to seek knowledge from the cradle to the grave continuously learning new ways to self improve. It is simply not work if you love what you do."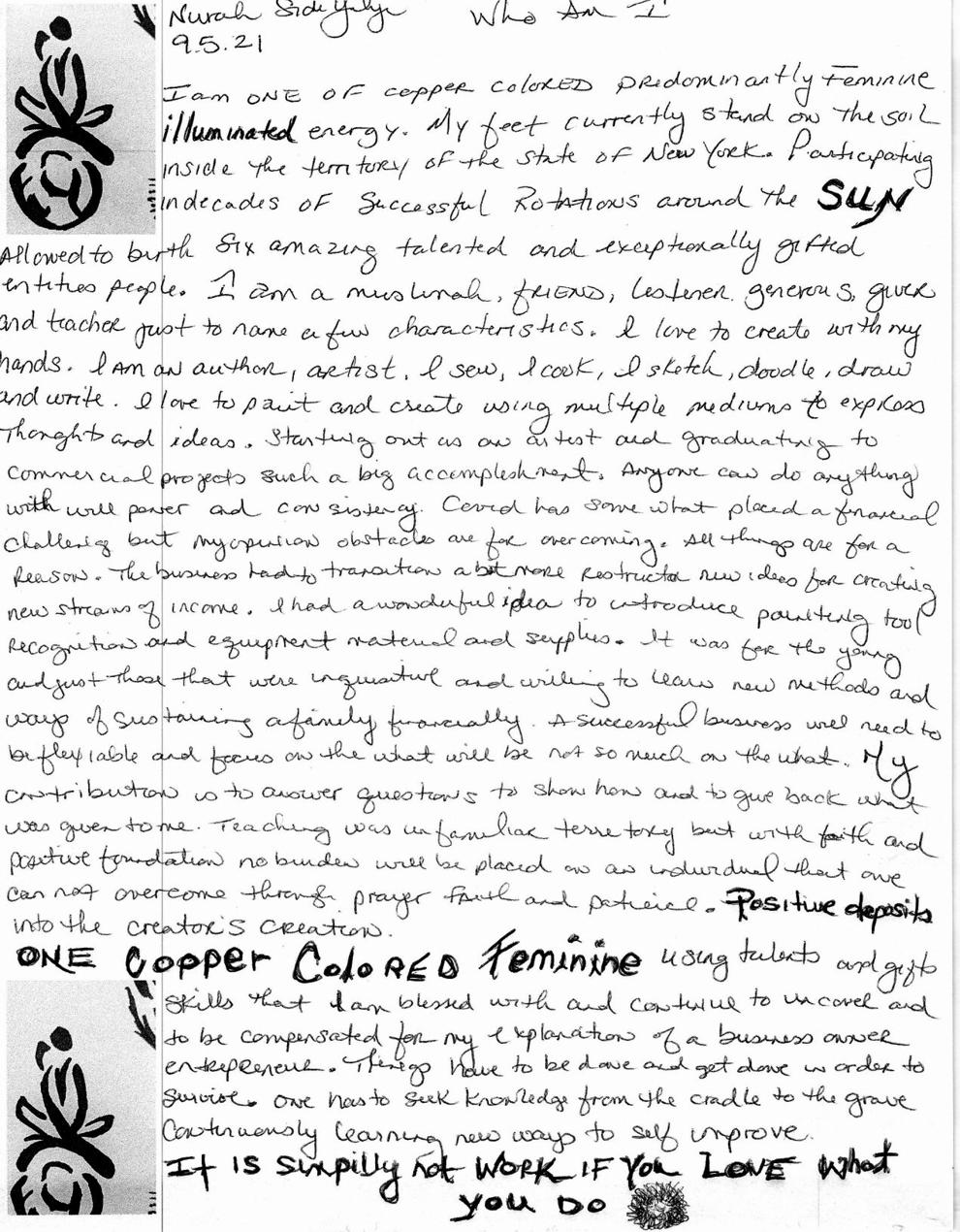 ---
Ayanna Williams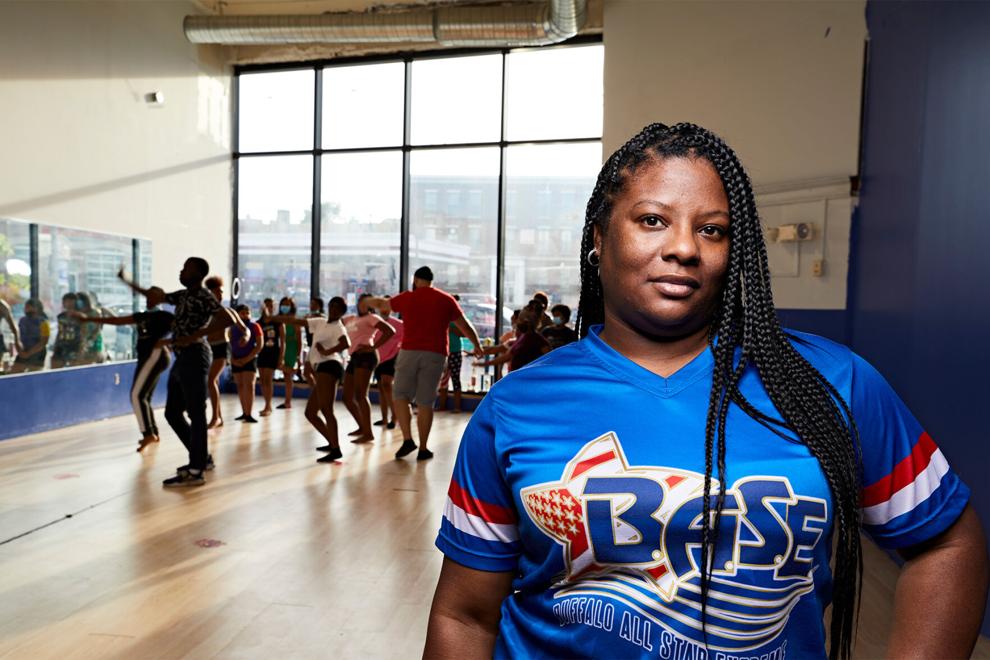 "Seven years of building completely destroyed in 6 months. Not eligible for PPP loan...I'm stressed. But who am I to complain when Zayanna just lost her parents to this monster virus, and Tatiana lost her mom. My poor babies. I want to hug them so bad."