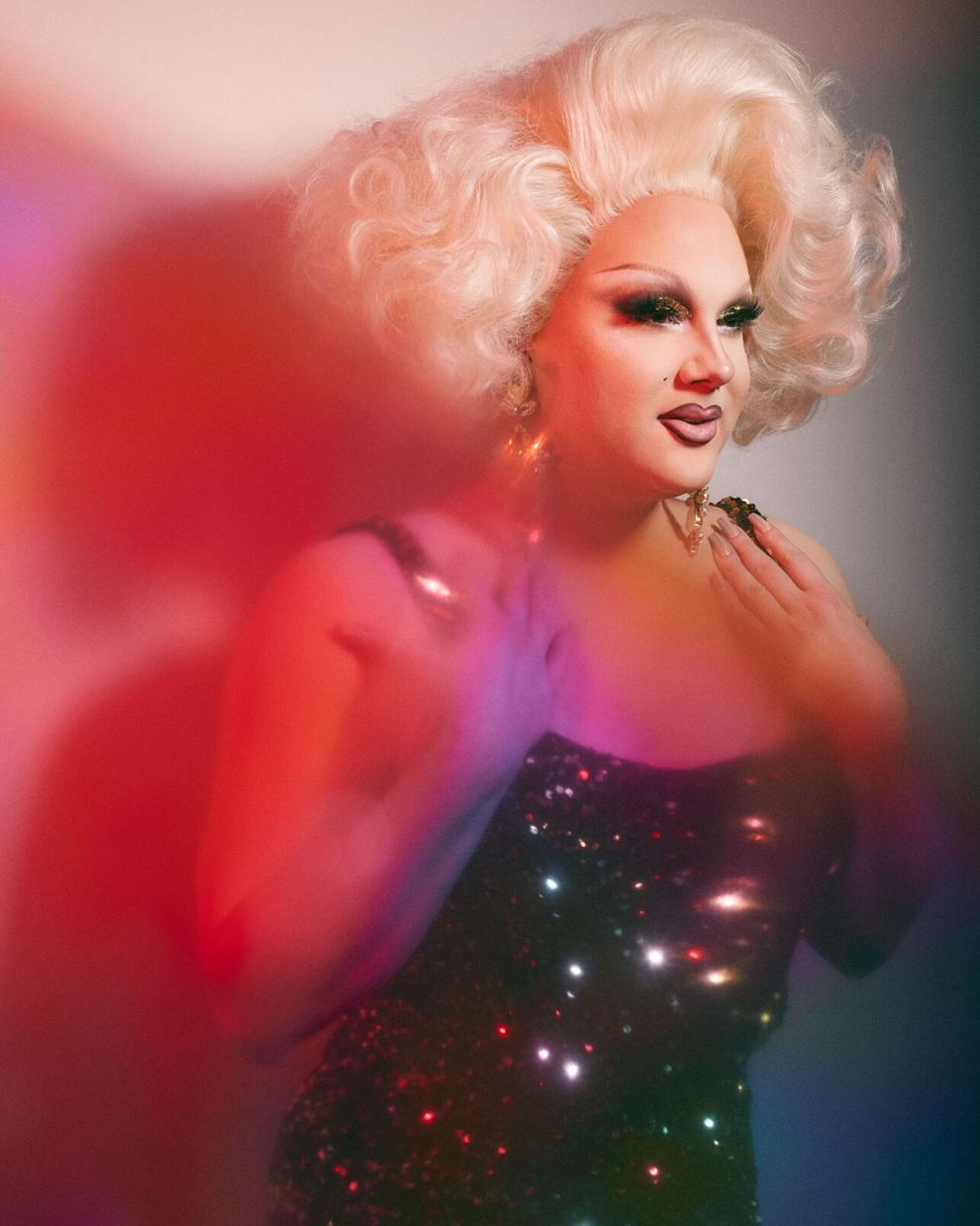 Vanna Deux
On feeling accepted for who you are
Last week after my gig, I was in the drive-thru at McDonald's getting my custom post-show large Diet Coke and those gals said they loved my lashes!
The first time someone showed up to one of my shows wearing my merchandise, I felt like I had actually made it. Knowing that what I do compelled someone enough to spend their hard-earned money and well-deserved free time to make me feel appreciated—it's the best feeling in the world.
Drag performers aren't a threat to children in any way, shape or form … unless a heel goes flying. Then everyone is in trouble.
---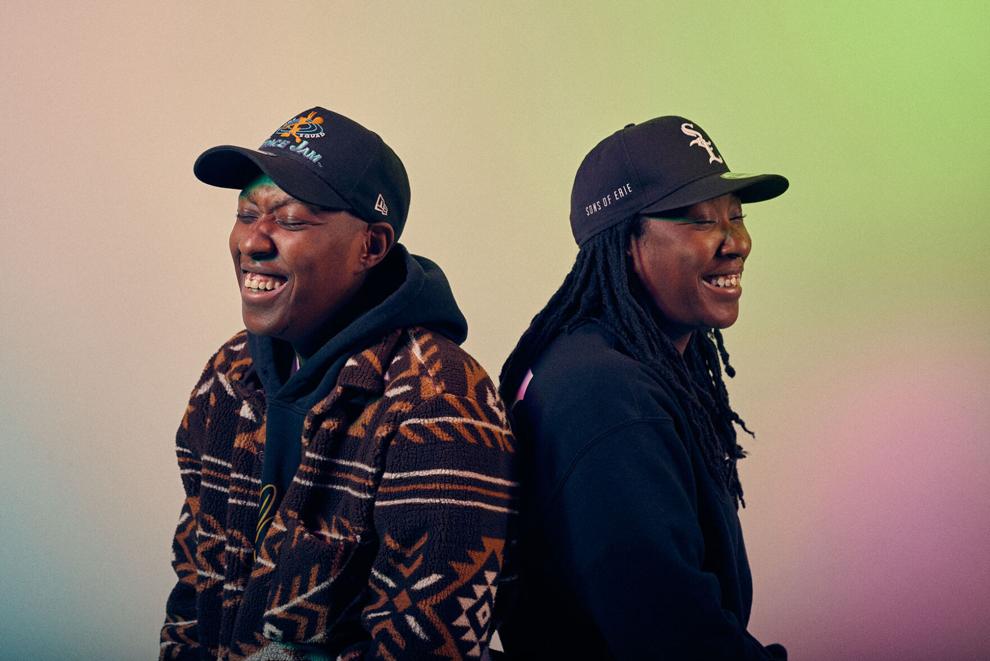 Jordan Travis
On feeling accepted for who you are
My job is honestly really dope. I work at Colter and my boss doesn't have any tolerance whatsoever for any LGBTQ+ discrimination at all. In general, the people at Colter Bay are dope.
I'm the first transgender chef in the Shatzel group—I feel like that's pretty cool. And not only transgender but I'm Black as well. Even thinking about this five years ago, I'd probably just not even tell anybody anything and then just be like, yeah I'm Jordan, and that's it. Being the first transgender chef is pretty cool to me. (Mike Shatzel owns Colter Bay as well as Allen Burger Venture, Thin Man, Moor Pat and more.)
Make sure that you're doing the right thing. Just be a good person pretty much. And if you see me outside of this, I'm not Taneda, I'm Jordan. I'm not a DJ. I don't have dreads. I don't wear glasses.
Taneda Travis
On feeling accepted for who you are
We honestly had the easiest coming out story ever. I just went to my mom and was like, 'Hey this is my girlfriend,' and she's like, 'OK.' And they all just knew. ("Because our mom's a lesbian," Jordan adds.) Also here in Buffalo too, it's been pretty cool here, very much accepted.
The queer community in Buffalo is very big with house music, so it really made me feel really accepted. Easier in the queer community too because it's really hard to be in any community, queer or Black whatever.
Hopefully I'll get bigger with DJing but Buffalo will be home for that reason, solely because of how the queer community accepted me as a DJ. And just Buffalo in general accepted me as a Black lesbian house DJ—not a hip-hop DJ.
Support f*ing artists. It's so easy to do that; it's free. Even reposting stuff. Or if you're an ally, actually be an ally of everyone. You gotta be an ally for every. single. person.
Nothing is too far-fetched. Everything is so reachable. Goals are reachable. Get there. Do it. It's f*ing hard but we'll all get there.
---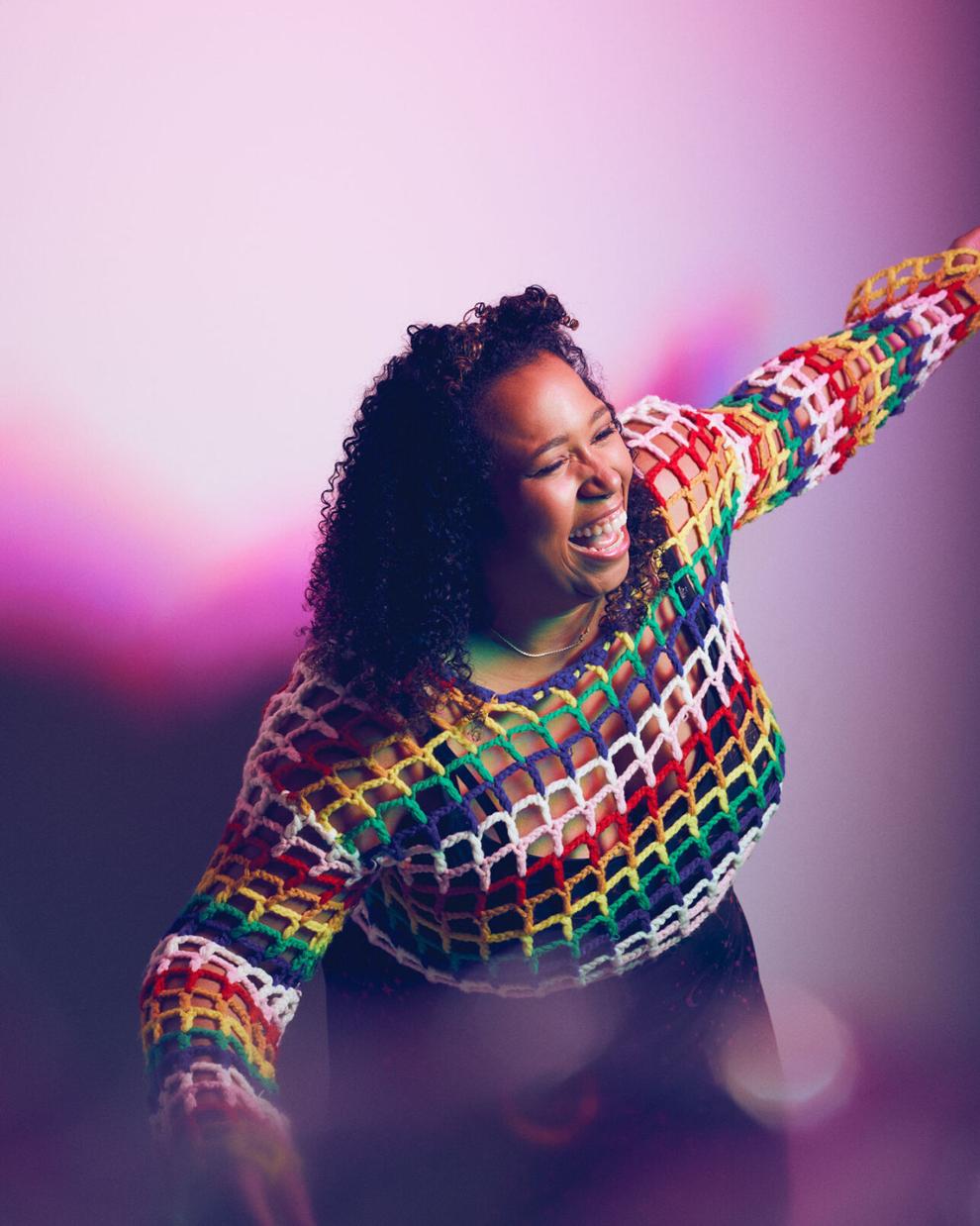 Alexandria Watts
On feeling accepted for who you are
I came out to my grandparents, and they were very accepting. I came out to my parents, and then my dad looked at me and was like, 'I'll accept you for whoever, I know who I raised, and I love you.' And that was very important to me. It made me feel included and whole and loved and welcomed.
I went through quite a lot of harshness in life over the past six months, and it's horrible but a beautiful opportunity to sort of figure out who you are and who you want to become. Knowing that I am the best version and making little Alex proud and making middle school Alex proud and making high school, college, confused Alex, happy Alex, making all of those mes proud of who I am in this moment because of everything I've done and deepening my spiritual journey to understand my own intentionality and strength.
I would like the community to consider the opportunity to grow and the opportunity to love. There's an abundance of love and light from people and making yourself a bit more vulnerable will make you happier in the long run.
---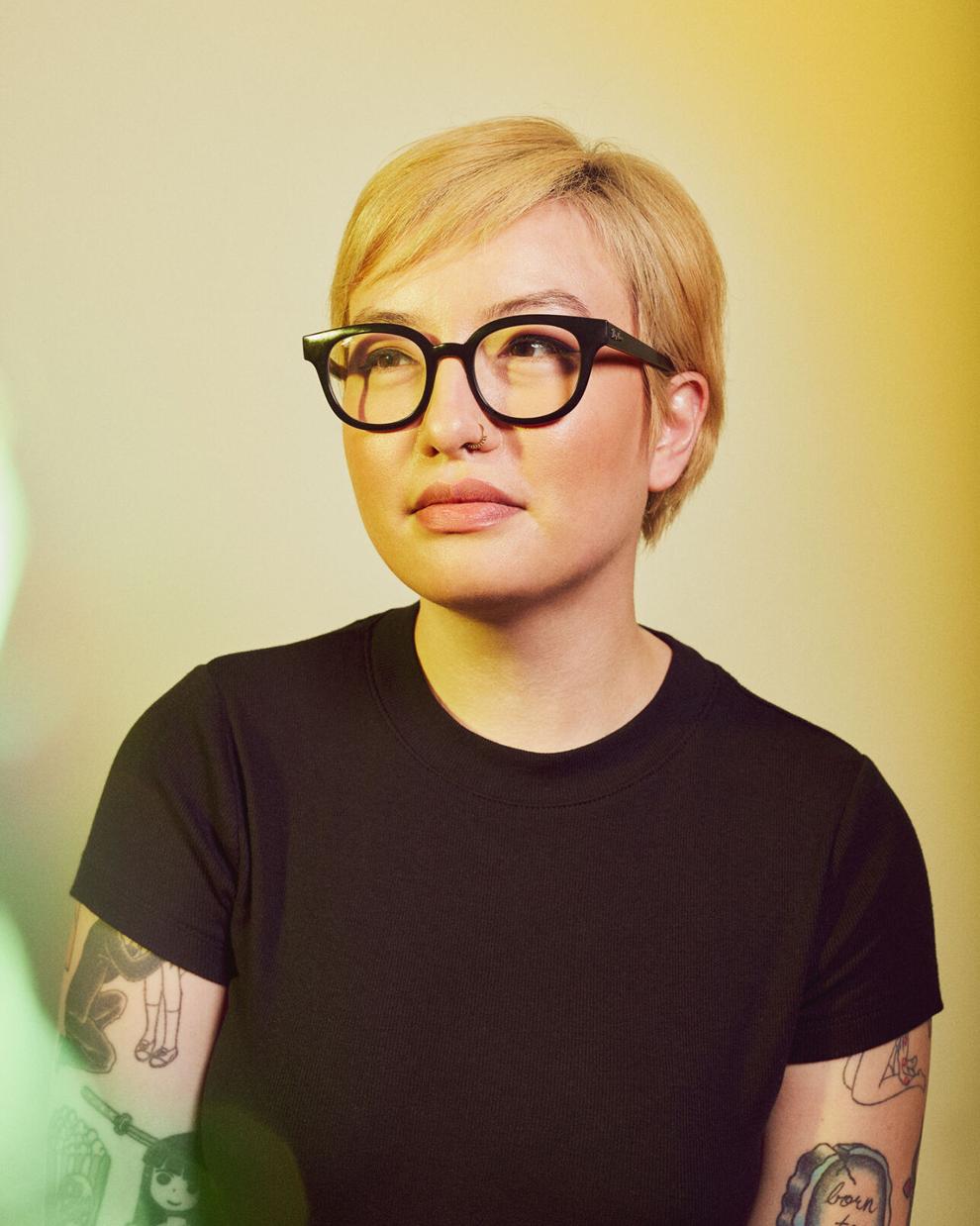 Lina Lee Tran
On feeling accepted for who you are
It's hard to describe this one because there are so many pockets of time when I started to really be accepted, seen and heard for who I am. But the one that sticks out to me the most is whenever my dearest friend Marcy and I get together. Most of my moments of love and acceptance stem from her.
I remember feeling so down-and-out about business and what direction I wanted to take, feeling stagnant and, of course, sharing tea about personal relationships and life sh*t. You know, that real life vulnerable, emotional stuff. And I just remember her saying that I am the blueprint for what I'm doing and who I want to be, and to stand firm on it. She really blows my head up when I need it.
When I decided to go back to my roots (aka Le Nails where I currently host GLOSSD). It felt weird that I had returned to the same place I thought I grew out of, to nurture and grow the same craft I had practiced. As that was all happening, I had this huge ah-ha moment: It's okay to go back home sometimes.
Instead of being like, 'B*tch now we gotta start all over again, look where we at now' in every sense of the word, I decided to form a different perspective, adopt a whole new attitude. So instead of beating myself up for it, I more or less said, 'F*ck it, we ball' and decided to take this home base opportunity to really do it right this time. Slow and steady wins the race.
I think a lot about the community I've created and how most people don't feel championed for moving, progressing and succeeding at their own pace. Like YES, go for it. Do what makes you happy, but also, do it on your time. Do it when it feels right to you.
If you're someone who can take a leap of faith, amazing. But if you're someone who needs a little support and help nurturing an idea, need time to comb through things, or life is just getting in the way and might need a nudge, that's totally OK. Sometimes life gets a little too heavy or it's moving too fast, and you can't put sh*t down to pursue it right now, but don't forget it.
---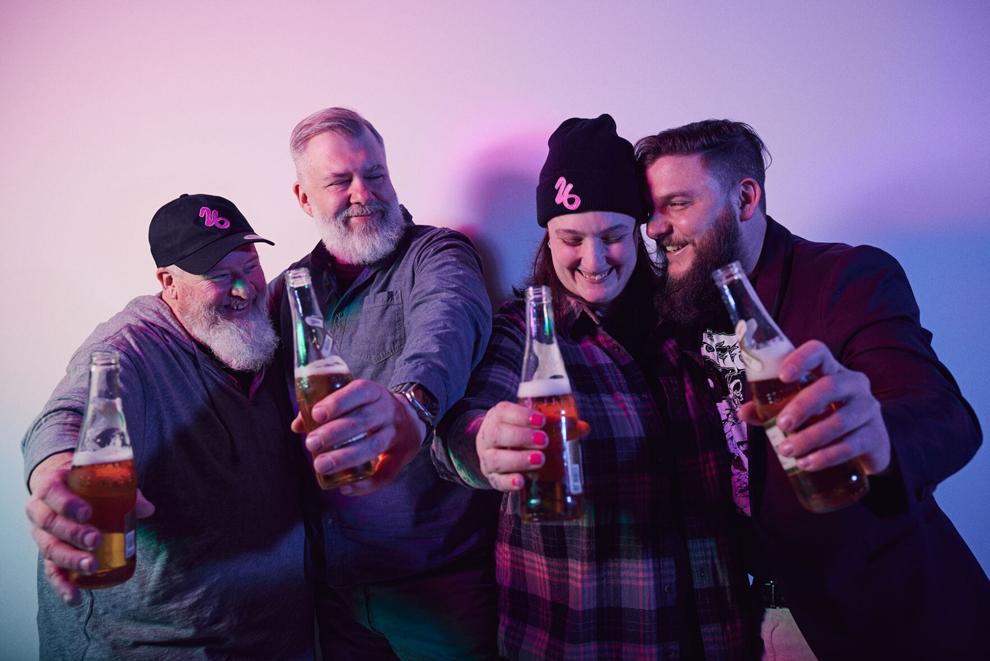 Michael Schreiber, Michael Moch, Amanda Gentzler & Zack Berbary
Michael S.
On feeling accepted for who you are
My first visit to the local gay bar. Upon entering I saw people just like me holding hands, hugging, kissing and, best of all, dancing the night away. The feelings of freedom, happiness and acceptance that ran through me were amazing and ones I truly never will forget!
When the AIDS crisis was building yet still not truly being understood, me as a gay man was right in the middle of it …people sick, some dying, others suspect, fear of loving and the stigma that was developing around us as a community. All I could think is, 'The community needs to be stronger than ever and rally for education and support to get through this.' Happy to say it took time and things did get better, but unfortunately we lost so many friends and family along the way.
I know some feel things just aren't moving fast enough today for all the changes that are needed to support our community, but what I will say is patience, perseverance and understanding are the keys to make this happen.
Back in the day, for those in the community to walk down the street hand in hand, kiss in public, be open in a public office or corporate environment was nearly unseen or unheard of. Today it's commonplace. How did we get here? By moving forward as a family/community of likeminded individuals peacefully pushing forward a common ideology that, for most of us, was just like everyone else—living our best life.
Amanda
On feeling accepted for who you are & a formative moment
I was super nervous coming out to my grandparents. I finally did—I tried to do it as casually as possible so I could just pretend they misheard me if they reacted poorly—and they responded that they always knew and hugged me. Afterwards, it became a tradition for my family to come to the Pride Parade every year to support me. I not only felt loved and accepted, I felt celebrated.
Zach
On feeling accepted for who you are
One of the most crystalizing moments in my life is when I was marching in the Pride Parade for the first time, dancing around like a fool. Crossing a street in the Elmwood Village and seeing a big group of my friends and family shouting for my attention and screaming "Happy Pride!" Running up and giving them huge hugs made me feel so seen and accepted. Continuing down the route giving hugs to random strangers and feeling encouraged is something that will never leave my heart.
Back in 2012, I went down to Lexington, Ky., with my boyfriend for his run for Mr. North American Bear. It was the first time I stepped out of my comfort zone and experienced another side of queer culture. Seeing all of the body positivity, range of ages and races, shapes and sizes, and of course all the fur really had a lasting impact on my journey. That, and auctioning my clothes off for charity in front of a room full of strangers, really helped me build my confidence!
I just want to provide a space for the community that will nurture authentic living. No person should feel stifled for being who they are! We're all on this wild ride of life together and I want to be a supportive person on that journey! I think through respect and understanding we can get along together and find reasons to dance and celebrate as a community every day.