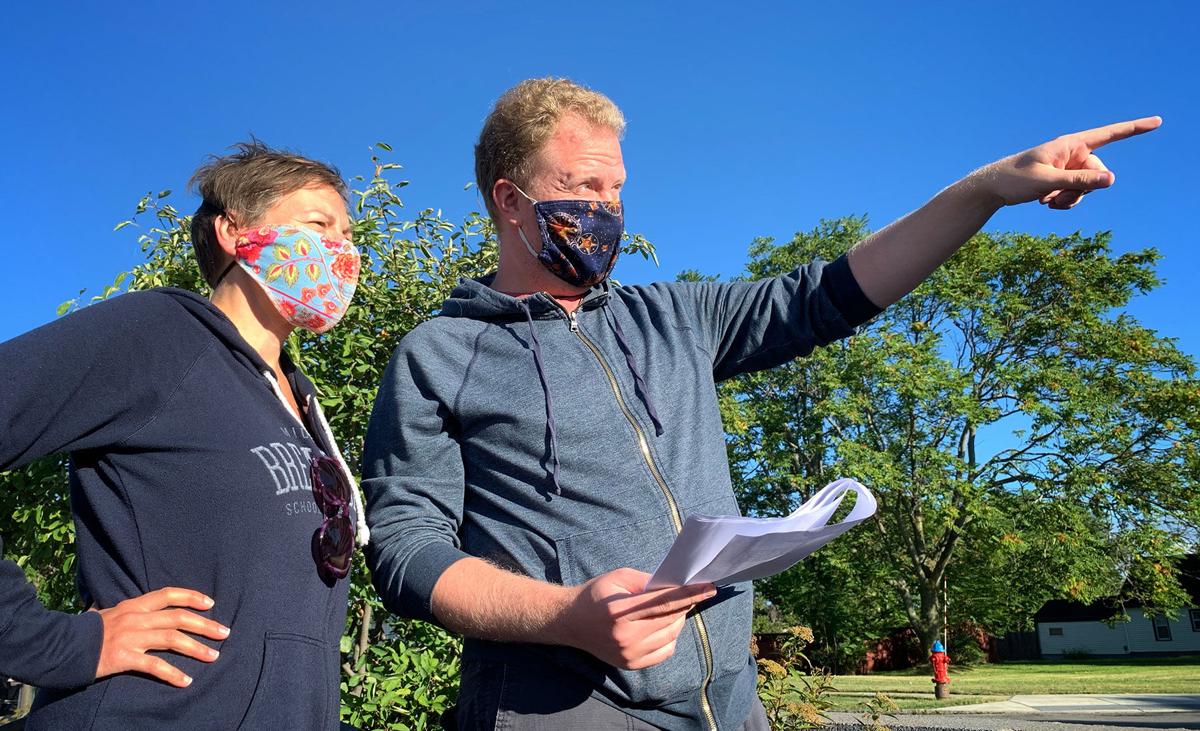 Theaters, music venues and performers are responding to the changes wrought by Covid-19 in diverse ways, with some boldly adapting and developing new methods for sharing stories. This month, Alleyway presents its Festival of Digital Theatre, featuring five new plays submitted by writers from across the country. It is a creative approach that continues the Alleyway aesthetic while also embracing the shift to digital.
Here, Executive Artistic Director Chris J. Handley and Managing Director Robyn Lee Horn discuss the festival and how this fresh leadership team approached the upcoming season.
"Simply by virtue of new blood," Handley says, "the season was always going to be different, but now…well, it's very different."
How did you develop the concept for the Festival of Digital Theatre?
Robyn Horn: When theaters shut down, there was a rush for everyone to put performances online, mostly archival recordings of past productions. I was initially thrilled to have access to some of these virtual performances, but I found that so much of what I love about live theater just didn't translate onto my computer screen. They were documents of events, not events in their own right.
Once it became clear that this might be going on for a while, we started wondering how we could create theater that capitalizes on virtual platforms. Chris had the idea to add a new category to our playwriting competition that asks playwrights to work with virtual platforms.
Chris Handley: We received about 150 entries to this new category, and what really struck us were those plays which could not—and should not—be performed on an actual stage. They are bold, imaginative pieces made for now, for this digital world. For 40 years, Alleyway's mission has been producing new plays and musicals. And I think we're doing that even more so now. Not only are the plays new, but so are the methods of storytelling.
What will the viewer experience be like?
Handley: For two weeks in November, we will have a calendar packed with digital theater events. We'll have two live digital productions, and three which will be recorded in advance, premiere and then be available to stream on-demand. All those five plays will be ticketed individually or available in a festival pass.
We're also going to do a free playreading series, featuring three scripts which will each receive a Zoom presentation. The audience can join in the conversation with the actors and maybe even the playwright to talk about the script. Plus, we will have events where we can meet up virtually and chat, meet and greet the artists and get some insight into the process, but also a sort of happy hour mingling session.
This virtual direction seems like an example of taking advantage of new opportunities.
Handley: That's what Alleyway is about—developing new plays and breaking new ground. We have to keep looking to the future, finding the silver linings, exploring new opportunities. It's what we do as artists, and what we do as Buffalonians.
More theater and music happenings
I'll Eat You Last: A Chat with Sue Mengers at the Kavinoky Theatre
The Kavinoky will offer its comedy about Hollywood superagent Mengers as both a live and digital event. 
Nov. 10, 17, 24 & Dec. 8, 15, 22 • bpo.org
The Buffalo Philharmonic Orchestra is playing to an empty Kleinhans Music Hall for a series of performances, available to stream for $10, free to subscribers. 
The last two installments of this livestream series feature performances by Tony-award winner Laura Benanti and Vanessa Williams from The Shubert Virtual Studios in Manhattan.
A Vocális Christmas at Karpeles Manuscript Museum
The Vocális Chamber Choir presents its annual Christmas show, virtually.