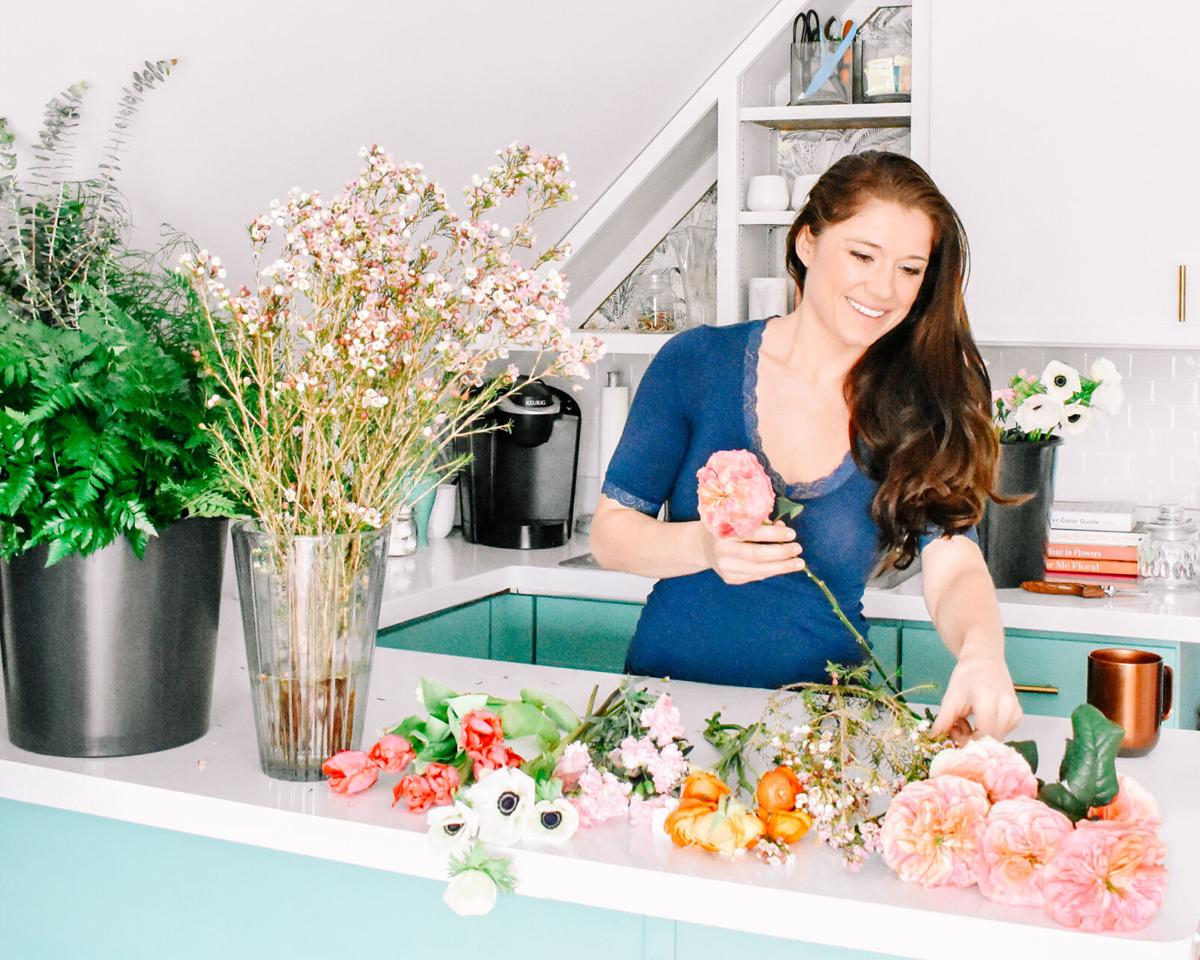 Lauren Jenkins loves flowers. So much so that fresh blooms were the first thing that came to mind to brighten her home when the world shut down just over a year ago.
"I was constantly filling the house during the early days to deal with the stress," she said.
Participating in Leadership Buffalo, a year-long program that dives into a different issues within our community monthly, made Jenkins fully aware of all the areas of need in Western New York and the many community organizations stepping up to help. And it inspired her to combine her passion for flowers with her drive to give back with the creation of Flower Studio Co, where 10% of every bouquet benefits a community partner.
"Who doesn't love flowers," Jenkins says. "They make people happy, so why not make them meaningful, too?"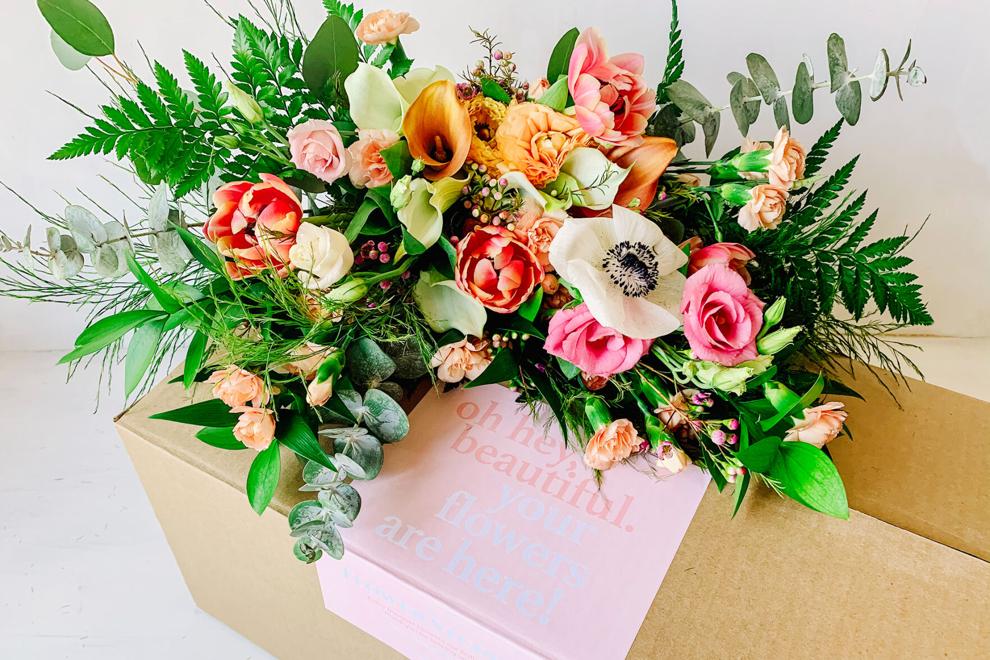 Her idea for the online flower subscription service took shape over this past summer. A marketing professional by day, Jenkins treated her idea like a client, strategizing and ordering competitor boxes to audit what makes a good subscription.
"You pay a lot for what feels like a grocery store bouquet due to shipping, preservation and presentation," Jenkins said.
All of her research and discussions with local farms and wholesalers collimated in the Flower Studio Co. launch this March. Wrapped in burlap, the wild-style bouquets are delivered in special boxes Jenkins designed herself. There's two different subscription options, delivered between the 25-31 of each month: Flower Studio, featuring mixed flowers, and Solo Studio, a single-variety bouquet. Each option comes in three different sizes: Classic (15 stems), Statement (25 stems) and Grand (35 stems). Greens are intermixed in the bouquet but are no throw-away fillers: they bring in balance and contrast.
Each bouquet is specially curated, with a new color palette each month featuring the best of what's in season. To reduce waste and to ensure customers get the best of local blooms, bouquets are not customizable but rather creator's-choice.
The debut March bouquet featured warm oranges and coral pinks, with some of her favorite flowers in it. Jenkins loves to play around, taking photos and adjusting arrangements with the hope she introduces people to new varieties.
"I want people to ask 'What flower is this?'" she says.
"I didn't want to be tied to just one organization since all of our community issues play off of each other," says Jenkins. "Community issues aren't mutually exclusive."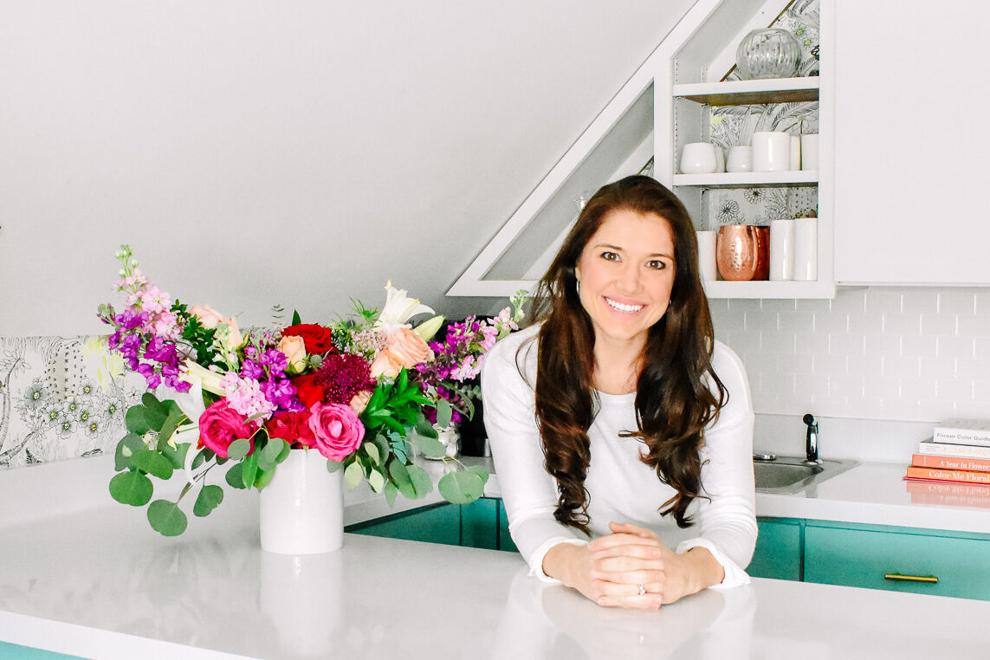 For now, a Flower Studio Co. subscription remains online-only. Future plans include pop-up bouquets for holidays like Mother's Day, more frequent deliveries and, of course, adding more local organizations to the benefactor list.
Jenkins isn't ruling out a brick-and-mortar either, and says the hardest part of starting the business was keeping it small as she has so many ideas. No matter what other ideas come to mind, Flower Studio Co. is sure to blossom.