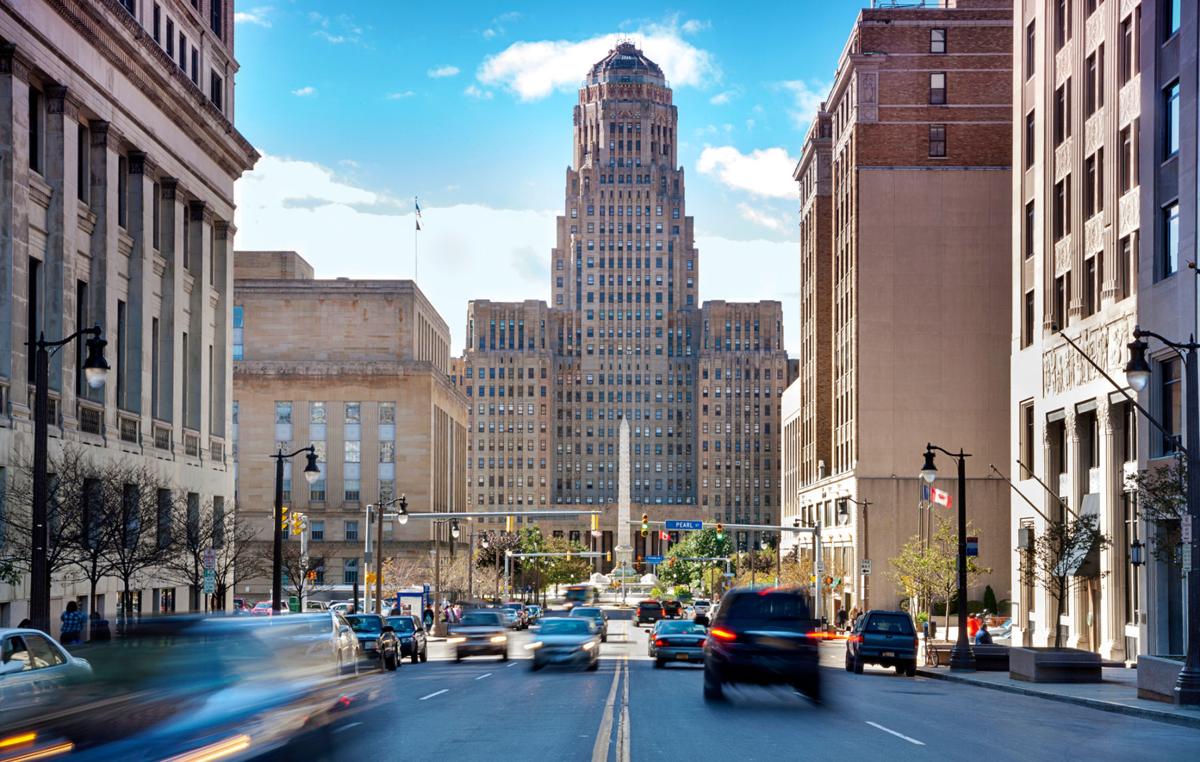 Between work and family (and self-care!), life gets complicated. Oftentimes the right app can help—like these must-download Buffalo-centric ones designed to guide you through life in the Queen City with a little more finesse. We promise they'll make your life easier, and more enjoyable, as you get on with the business of living your best life locally. And did we mention, they're all 100 percent free?
Buffalo Roam
The days of fumbling for quarters in the cold are over. With this app, you can pay for parking on-the-go with your smartphone, receive alerts when a parking session is about to expire and extend a parking session remotely. You can also receive email receipts as well as traffic and parking updates and alerts. Launched in May 2017, this app was intended to make parking easier and more efficient. Mission accomplished.
Libby
Reading—and listening to—library books just got a whole lot easier with the Libby app. It connects with your neighborhood library (all you need is your Buffalo and Erie County Public library card), and you can use it to download thousands of books and audiobooks for free. One of the best things about this app is the fun, easy-to-use interface. It includes a built-in e-book reader and quality audiobook player—and the books automatically get returned when they're due. (This means no pesky late fees!) All you have to do is search, borrow and enjoy. What's not to like about that?
Spot Swapper
Even if you don't attend classes at UB, chances are you've experienced the cut-throat competition that is parking there. UB alumnus Andrew Mingle developed the app, which launched last year to help fix this problem by letting students swap spots in real time as soon as they become available. Pretty cool, huh? (Android only.)
My One Buffalo
Pegula Sports & Entertainment launched this app in 2016 as the place for Buffalo's sports fans to have all their teams in one handy spot. It's home to information for the Bills, Sabres, Bandits and HarborCenter events, all in one customizable platform. The app allows you to purchase tickets, forward tickets to friends and get traffic and parking updates for game attendance.
Tim Hortons
If you're not hitting one of our more than 220 Timmy's at least once a week, you're doing Buffalo wrong. Pro tip: Downloading their app will make the experience even better. The main benefit is time savings thanks to mobile ordering. Forget waiting in that line before work. Instead, pick your food and drink on the app, choose your location and pay—all on your phone. Inside each restaurant is a designated "Mobile Pickup" spot, and orders can also be picked up via drive-thru. Basically, it gets you the liquid gold faster.
On the go
What's your favorite way to get around Western New York? Biking, metro bus and rail-riding, ride-sharing or ride-hailing? Whatever your preference, Go Buffalo Niagara has an app for you.
This collaboration of transportation stakeholders offers a round-up of the best apps for making it as easy as possible to travel. Visit gobuffaloniagara.org and click "Apps & Maps." There, you'll find the Transit app for the metro bus and rail (with real-time tracking); Go Buffalo Niagara and 511NY's app for carpool matching; and the Social Bicycles app for bike-sharing. It can be easy to forget just how many options are available for getting around Buffalo and its surrounding suburbs.
Be the first to know
Get local news delivered to your inbox!